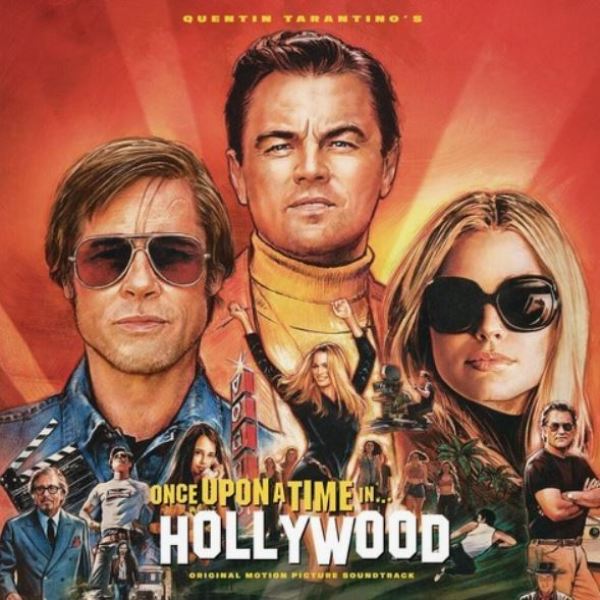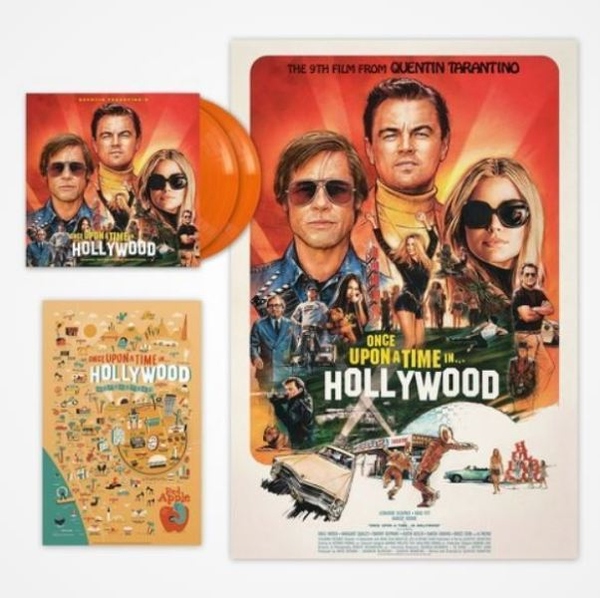 Once Upon A Time In Hollywood (OST) (Orange 2LP)
1.
A1 Treat Her Right – Roy Head & The Traits
---
2.
A2 Ramblin' Gamblin' Man – The Bob Seger System
---
3.
A3 Boss Radio feat. Humble Harve:
---
5.
A5 Mug Root Beer Advertisement
---
6.
A6 Hector – The Village Callers
---
7.
A7 Son of a Lovin' Man – Buchanan Brother
---
8.
A8 Paxton Quigley's Had the Course (from the MGM film Three in the Attic) – Chad & Jeremy
---
9.
A9 Tanya Tanning Butter Advertisement
---
10.
A10 Good Thing – Paul Revere & The Raiders
---
11.
A11 Hungry – Paul Revere & the Raiders
---
12.
A12 Choo Choo Train – The Box Tops
---
13.
A13 Jenny Take a Ride – Mitch Ryder and the Detroit Wheels
---
14.
A14 Kentucky Woman – Deep Purple
---
15.
A15 The Circle Game – Buffy Sainte-Marie
---
16.
A16 Boss Radio feat. The Real Don Steele:
---
17.
A17 Mrs. Robinson – Simon & Garfunkel
---
18.
A18 Numero Uno Advertisement
---
19.
A19 Bring a Little Lovin' – Los Bravos
---
20.
A20 Suddenly / Heaven Sent Advertisement
---
21.
A21 Vagabond High School Reunion
---
22.
A22 KHJ Los Angeles Weather Report
---
23.
A23 The Illustrated Man Advertisement / Ready For Action
---
24.
A24 Hey Little Girl – Dee Clark
---
25.
A25 Summer Blonde Advertisement
---
26.
A26 Brother Love's Traveling Salvation Show – Neil Diamond
---
27.
A27 Don't Chase Me Around (from the MGM film GAS-S-S-S) – Robert Corff
---
28.
A28 Mr. Sun, Mr. Moon – Paul Revere & the Raiders (feat. Mark Lindsay)
---
29.
A29 California Dreamin' – Jose Feliciano
---
30.
A30 Dinamite Jim (English Version) – I Cantori Moderni di Alessandroni
---
31.
A31 You Keep Me Hangin' On (Quentin Tarantino Edit) – Vanilla Fudge
---
32.
A32 Miss Lily Langtry (cue from The Life and Times of Judge Roy Bean) – Maurice Jarre
---
33.
A33 KHJ Batman Promotion
---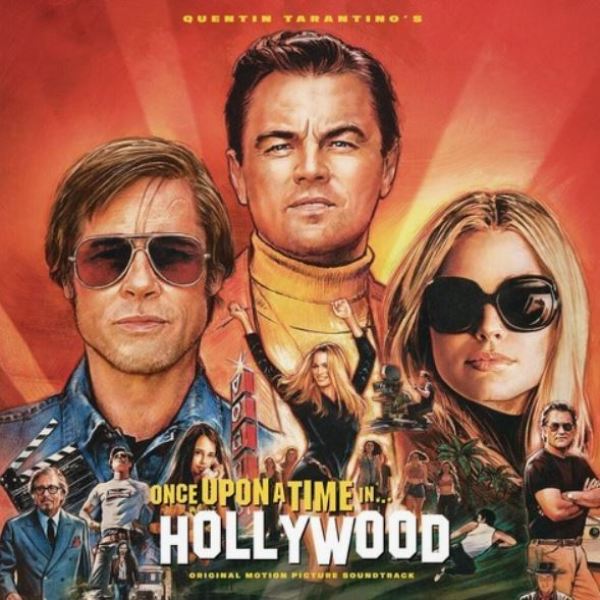 Beschreibung
Am 15. August kommt der neue Film von Quentin Tarantino in die deutschen Kinos - "Once Upon A Time... In Hollywood" entführt den Zuschauer ins Hollywood des Jahres 1969, einer Zeit radikaler und grundlegender Veränderungen im US-Filmbusiness. Das neunte Werk des legendären US-Regisseurs und -Drehbuchautors erzählt die Geschichte von TV-Star Rick Dalton (Leonardo DiCaprio) und seinem langjährigen Stunt-Double Cliff Booth (Brad Pitt), denen es zunehmend schwerer fällt, sich in dieser Welt zurecht zu finden. Neben DiCaprio und Pitt finden sich im spektakulären Ensemble-Cast des Films u.a. auch Margot Robbie (als Sharon Tate), Damian Lewis (als Steve McQueen), Bruce Dern, Luke Perry, Dakota Fanning, Al Pacino, Tim Roth und Kurt Russell. Zu den Stars des Films zählt - wie man das von Tarantino kennt - auch ein mit viel Liebe zum Detail zusammengestellter Soundtrack, der seine Hommage an die letzten glanzvollen Tage der Goldenen Ära Hollywoods musikalisch angemessen begleitet. Mit dabei sind Songs von so bekannten Namen wie Deep Purple, Simon & Garfunkel, Neil Diamond und Paul Revere & The Raiders, aber auch Jingles und Spots, wie man es von Quentin Tarantinos Soundtracks kennt.