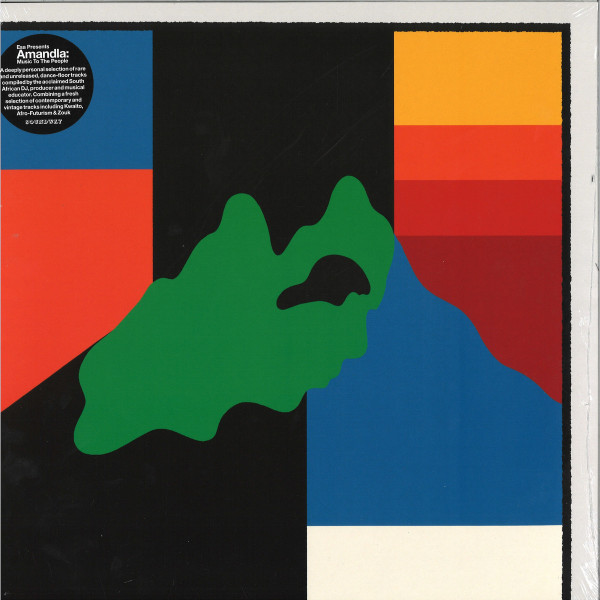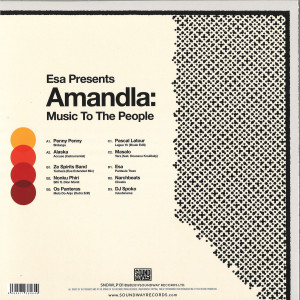 Amandla: Music to the People (2LP)
1.
Penny Penny - Shilungu
---
2.
Alaska - Accuse (Instrumental)
---
3.
Ze Spirits Band - Tucheza (Esa Extended Mix)
---
4.
Nonku Phiri - Sîfó (Feat. Dion Monti)
---
5.
Os Panteras - Melo Do Anjo (Outra Edit)
---
6.
Pascal Latour - Lague Yo (Boulo Edit)
---
7.
Masalo - Yera (Feat. Doussou Koulibaly)
---
10.
Dj Spoko - #justsnares
---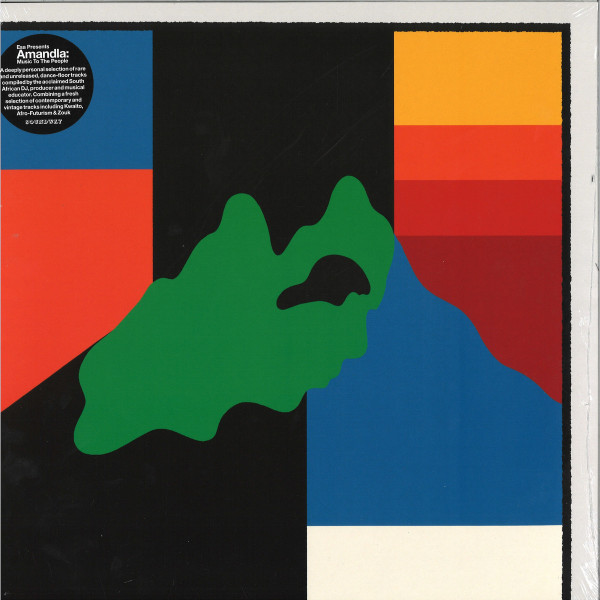 Beschreibung
Growing up in Cape Town, South Africa, during the last days of Apartheid, Esa recalls the immense power that music had in resisting oppression and division. "Amandla, Awethu", which literally means "the power is ours", was an ubiquitous chant echoing throughout the politically charged atmosphere of the time - a call to unite, and a call from which this release derives not only its title, but its intention as well.
"Music was a crucial way of bringing people and communities together", reflects Esa, "and it's what I hope to achieve with this compilation, too".
For Esa Williams is not only a musical polymath but also passionate about connecting people through music - be it as a skilled DJ, an educator in production, a band leader reigniting the legendary Ata Kak band from Ghana, or a collaborator with the likes of Tanzanian artist Mim Suleiman. A firm favourite on the DJ circuit, he held a monthly residency at Phonox London for over 6 months - bringing guests such as Nu Guinea to Brixton audiences - as well as delivering memorable sets at Dekmantel, Atlas Festival, Boiler Room and more.
The last few years have seen a recent surge in interest in South African music from the 80s and 90s, including bubblegum, which was recently showcased on Soundway's critically acclaimed 2018 compilation Gumba Fire: Bubblegum Soul & Synth Boogie in 1980s South Africa, put together by DJ Okapi. It was only natural that the label looked to delve deeper into the country's rich musical legacy and tap another of its esteemed ambassadors for the role of compiler.
The result is a rainbow of complementary electronic styles hailing from not only South Africa but further afield, including zouk from Brazil and the French Antilles, as well as Afro-futurism. Together, they form a comprehensive picture that connects the dots of Esa's musical journey - from growing up in South Africa, to artists he has encountered in his worldwide travels who have helped develop his identity as a musician.