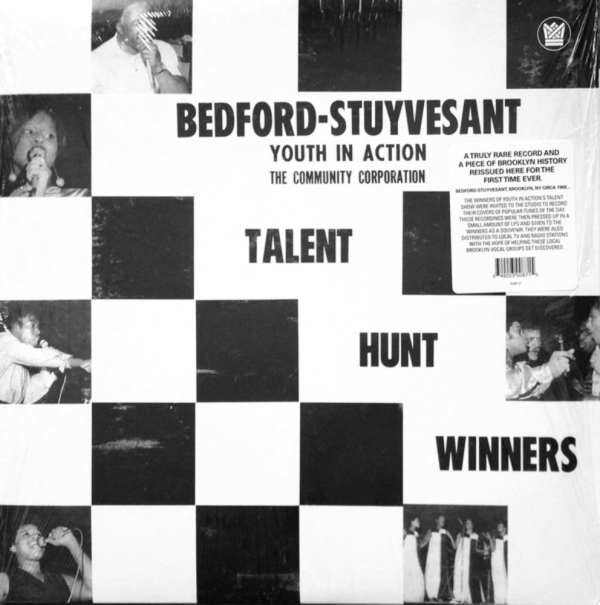 Yia Talent Hunt Winners (LP reissue)
1.
Introduction Of YIA Talent Hunt Winners
---
5.
Come & Get These Memories
---
6.
I Want To Be Sweeter To You (Than I Was Yesterday)
---
10.
The Way You Do The Things You Do
---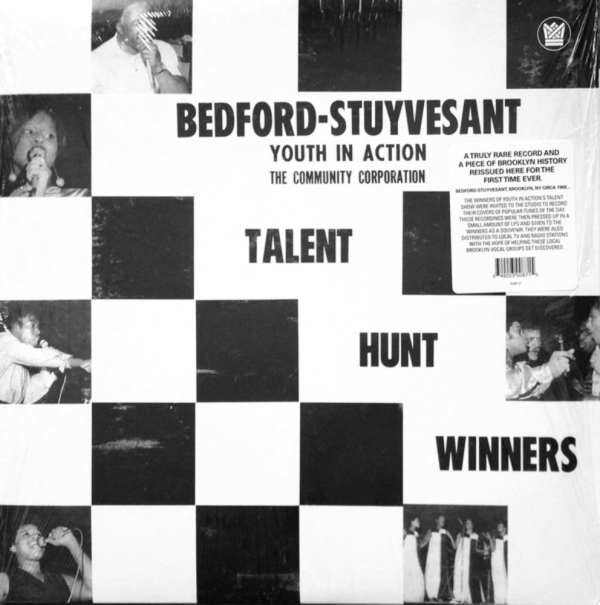 Beschreibung
Big Crown Records is proud to present the reissue of one of Brooklyn's most sought after "holy grail" soul records, YIA Talent Hunt Winners. Youth in Action, Inc. (YIA) was formed in 1963 when the Central Brooklyn Coordinating Council received a grant to develop a youth services program in the Bedford-Stuyvesant community. It was originally organized to identify and address the social problems that were leading to the high crime rate in Bed-Stuy. Recently the Smithsonian Museum of African American History released an archive of footage filmed by a community activist, which shows the real-world effects of the group's efforts: young people engaged in sports, the arts, and other activities to better themselves and their world. The appearances by Jackie and Bobby Kennedy point to the group's relationship to the Great Society programs of President Lyndon B. Johnson.