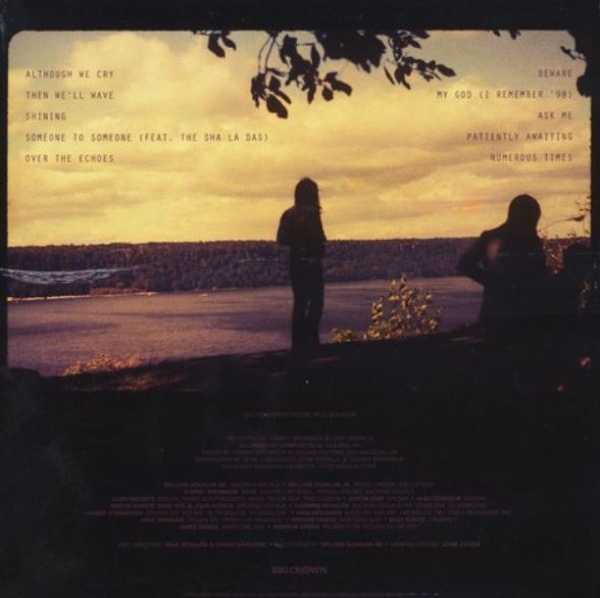 Um den Artikel zu bestellen bitte dem Warenkorb hinzufügen und zur Kasse gehen.
4.
A4 Someone To Someone feat The Sha La Das
---
7.
B2 My God (I Remember 98)
---
Beschreibung
Paul Schalda is a poet, perhaps a bit of a tortured soul, a hopeless romantic, and a guy from Staten Island. That last bit might not make sense to people who aren't from New York. Let's say that it puts the blue in his collar and sticks his feet to the ground. Paul's music seems to embody the unexpected overlap of The Band's Americana, Ian MacKaye's unhinged emotion, Otis Redding's raw soul, and the doo-wop melodies his father, Bill Schalda Sr. (a member of Brooklyn vocal group, The Montereys) raised him on. His sophomore album is produced by long time collaborator and old friend Tommy Brenneck and Big Crown's own Leon Michels. For the people who are already fans of Paul's debut Our Love In Light, the growth and maturity will be impossible to miss.So Long reads and feels like you snuck in his room and read his journal. Deeply personal and heartfelt, he takes on a variety of topics in the songs, the common thread being the vulnerability and passion he delivers them with. The opener "Although We Cry" is perhaps a perfect example what makes Paul's music so unique. He finds a way to cut right to the bone, entirely emotional and simultaneously emotionless_"Although we cry, we are not meant to be". The title track "Then We'll Wave (So Long)" puts Paul amongst the great storytellers of song; tension, misdirection, and irony all play a part in taking one of the most sung about topics in life; love, and putting a brand new twist on it. Paul spent some years out on the road playing guitar in The Extraordinaires backing the late great Charles Bradley where they became close friends. During that time he penned a few songs for Charles, one of which he wound up recording himself. That song, "Beware" showcases another side of P&TTT's range, a gritty, driving, warning tune where the band has a chance to get funky.