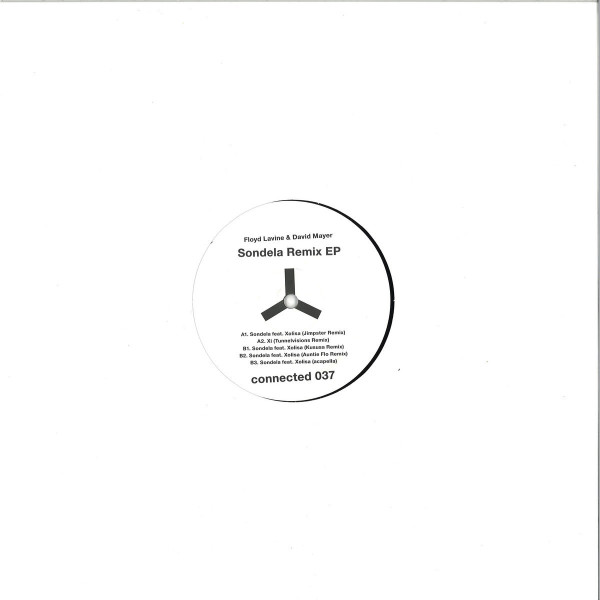 Um den Artikel zu bestellen bitte dem Warenkorb hinzufügen und zur Kasse gehen.
1.
Sondela (Jimpster Remix)
---
2.
Xi (Tunnelvisions Remix)
---
3.
Sondela (Kususa Remix)
---
4.
Sondela (Auntie Flo Remix)
---
Beschreibung
A year after Floyd Lavine & David Mayer served up the afro house bomb 'Sondela' from the EP of the same name, it now gets remixed by a carefully selected list of names including Jimpster, Auntie Flo, Tunnelvisions and Kususa. First up is deep house master and Freerange label boss Jimpster, who serves up the sort of quality you would expect on his remix. His cool and immersive journey brings new soul and feeling to the original with timeless melodies that have a lasting effect. Dutch duo Tunnelvisions are an act on the rise and always bring plenty of Afro, Latin and Caribbean vibes to their sounds. Here they masterfully flip the track 'Xi' from the Sondela EP into a percussive groove with psychedelic warmth and melodic bass that goes deep. Kususa are also rising stars of the South African scene who have Black Coffee supporting their work and have mixed the upcoming Africa Gets Physical vol.2 album. Here they pump up the beats: their percussion, arps and big synths will get hands in the air and as the bassline envelops you in warmth you cannot help but feel it deep inside. Highlife artist and recent album man Auntie Flo brings his authentic understanding of worldly groove to a fantastic remix that oozes beauty and quality. It is understated and stripped back with delicate hand percussion and an otherworldly aura that brings real mystery to the EP. An acapella version is also included as an exclusive addition to the vinyl release.