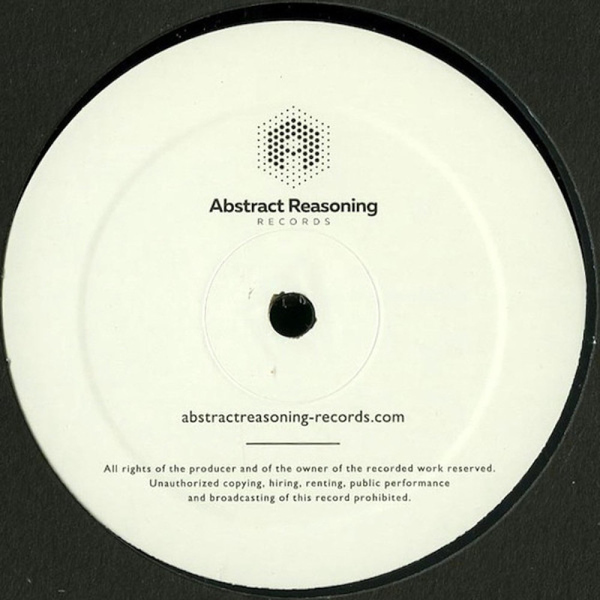 Distortion Theory III - The Remixes
1.
Distortion Theory III (J-Keel Remix)
---
2.
Distortion Theory III (Roman Flügel Remix)
---
3.
Distortion Theory III (ORBE Remix)
---
4.
Distortion Theory III (Conforce Remix)
---
Beschreibung
Eduardo De La Calle s recent Distortion Theory III EP on Abstract Reasoning was another impressive piece of work from the prolific producer. Now come four diverse remixes of the title track, each with their own unique twist on the warped machinations of the original.

J - Keel kicks off proceedings with a droning, tense interpretation which toughens up the original considerably. Reversed chord stabs pitch up and down as ominous bass bores a steady course through the track s underbelly, with ticking percussive elements ensuring a motorik pulse.

The masterful Roman Fl gel teases out the chime motif of the original and supplements them with muted marimba-esque arpeggios for a soothing, underwater feel. The beats are kept to a succinct minimum, with subtle swathes of strings bringing a majestic, dreamlike tinge to this refined, minimalistic production.

Fellow Spaniard ORBE brings an ambient feel to the hazy, delicate melodics of his mix, with the delayed, warped synth patterns that struggle to be heard and beautiful atmospherics recalling Carl Craig. Moments of distorted pressure seep through and remind us of the buggedout flavour of the original.

Holland s Conforce rounds things off with plump low end throbs and sparse synth pulses reminiscent of Basic Channel, with gently shuffling hi-hats underpinning the murky yet warm textures and broad, heavily reverbed swathes of chord drama.