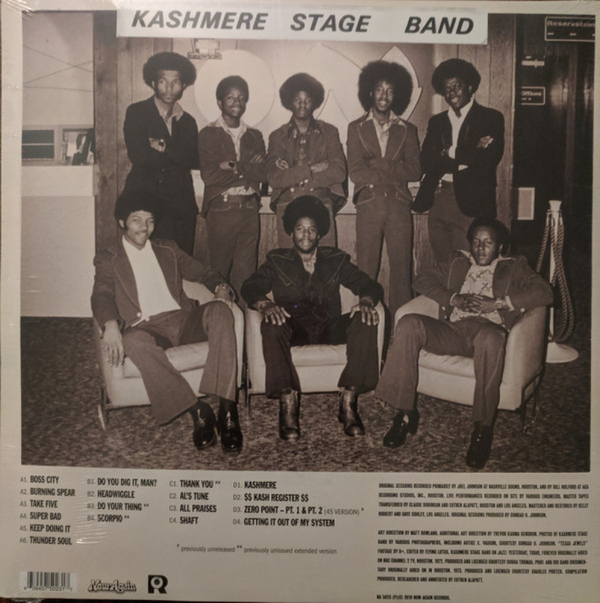 Texas Thunder Soul (1968-1974) (2LP)
Um den Artikel zu bestellen bitte dem Warenkorb hinzufügen und zur Kasse gehen.
18.
Zero Point – Pt. 1 & Pt. 2 (45 Version)
---
19.
Getting It Out Of My System
---
Beschreibung
After capturing audience awards festivals like SXSW and the Los Angeles Film Festival, the word is out that Kashmere was the greatest high school band - ever. Their story is tucked in between slabs of hard 70s funk, soul, and jazz: Conrad Johnson transformed a bunch of rough-hewn high schoolers into a band that could compete with any in the nation – professional, or otherwise. Forget high school bands, we're talking about sixteen year old kids who would give the JBs a run for their money!
The Kashmere Stage Band released a total of eight albums and three 45s on Johnson's Kram label. The band's best tracks are collected here. Producer Eothen "Egon" Alapatt features an expanded booklet with updated liner notes and essays, more rare photos and ephemera, and a download card which contains the B+/Flying Lotus produced Texas Jewels: The Making Of Texas Thunder Soul short, a recently unearthed 1973 documentary on the band, and a 1972 performance.