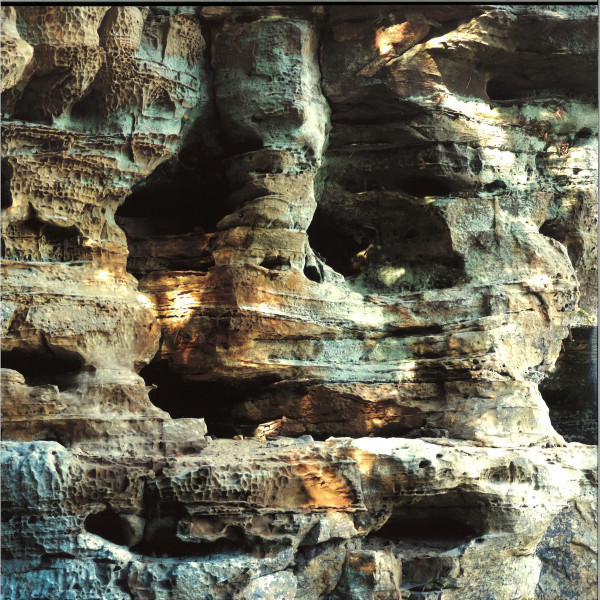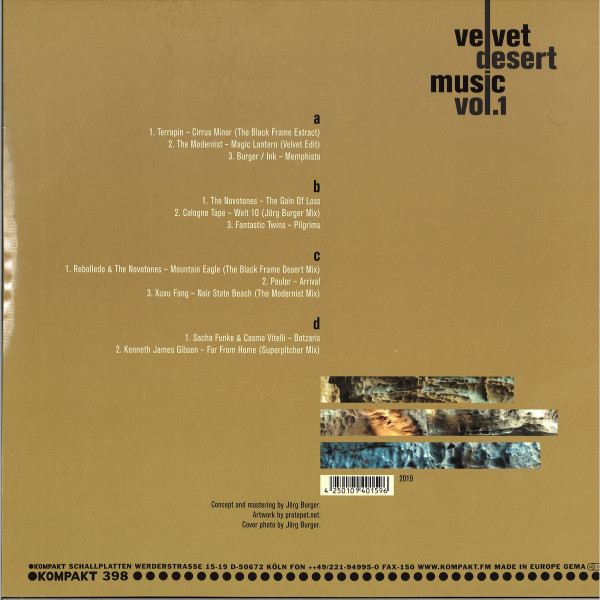 Velvet Desert Music Vol. 1
Um den Artikel zu bestellen bitte dem Warenkorb hinzufügen und zur Kasse gehen.
2.
In Her Wilderness Is My Shelter
---
6.
On Starlit Oceans (Ii) / 94 Sunrise Mix
---
7.
Oberfeld (Sometimes We Escaped Into The Fields)
---
11.
We Can Sink Into The Depth Of Images Just As We Transform Our Gaze Into Awareness
---
15.
Love Means To Capitulate
---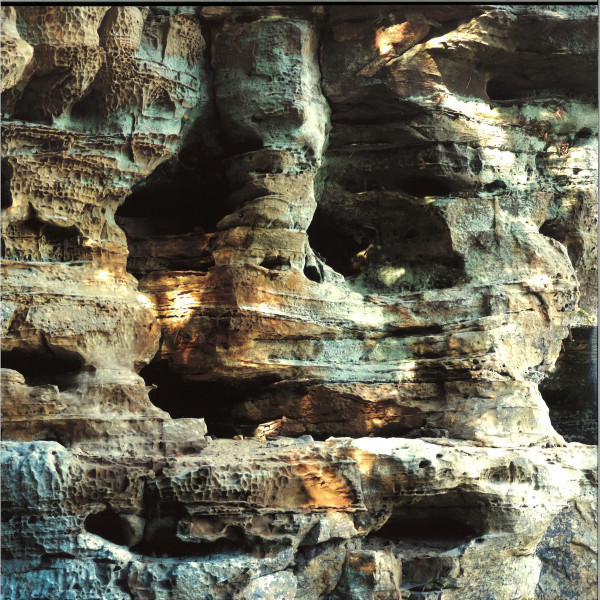 Beschreibung
Velvet Desert Music Vol. 1 introduces a new compilation series on Kompakt, curated by one of Cologne's leading figures in electronic music, Jörg Burger (aka The Modernist, The Bionaut, Burger/Ink and many more). Velvet Desert Music Vol. 1 combines elements of rock, folk, country, surf, krautrock and psychedelic in contemporary electronic music.

Velvet Desert Music Vol. 1 features unreleased music and mixes from Matias Aguayo/Terrapin, Fantastic Twins, Paulor, Rebolledo, Sascha Funke & Cosmo Vitelli, Superpitcher, The Modernist and more.

The concept shares some similarities to Kompakt's Pop Ambient series as unlike a conventional compilation of tracks from different artists, Velvet Desert Music Vol.1 is a collection of music that creates a distinct vibe and atmosphere.

Jörg Burger is responsible for the concept and selection. The styles of music presented on Velvet Desert Music Vol. 1 play a crucial role and influence in his work for many years. Now he has created a platform for these styles. Beside showcasing his own music, Jörg Burger kept to inviting a close circle of friends and colleagues that share similar influences in their work. All of their contributions were specially composed or remixed for this collection.

Velvet Desert Music Vol. 1 features the first new Burger/Ink track since the release of their iconic full length "Las Vegas" on Harvest and Matador Records in 1996.

"Just think…from Sergio Leone to David Lynch, from Elvis in his deepest moments to Johnny Cash somewhere between amphetamine backlash and American Recordings, from Hollywood Babylon to Hotel California, from Mulholland Drive to Paris, Texas. Served with a pinch of Tago Mago and Pink Floyd at Pompeii. Then you know exactly what Velvet Desert Music is about…" – JÖRG BURGER