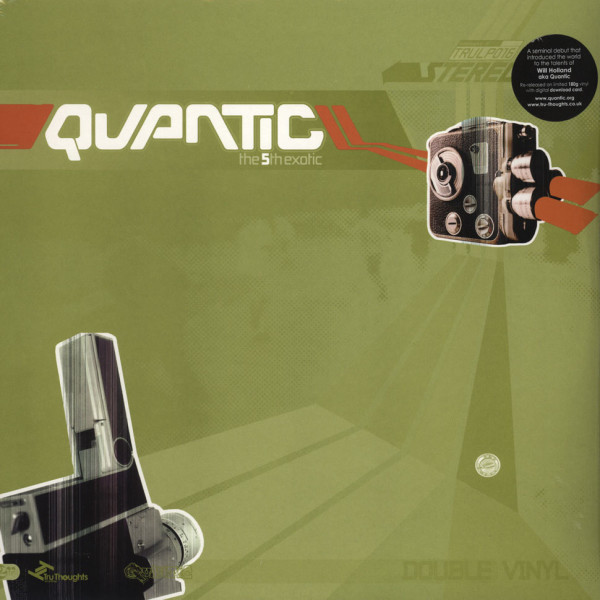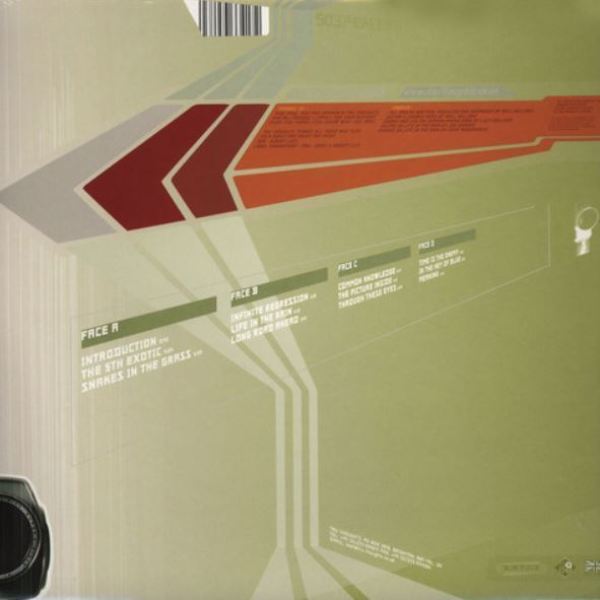 The 5th Exotic (Ltd. 2LP Repress)
Um den Artikel zu bestellen bitte dem Warenkorb hinzufügen und zur Kasse gehen.
3.
A3 Snakes In The Grass
---
4.
B1 Infinite Regression
---
11.
D2 In The Key Of Blue
---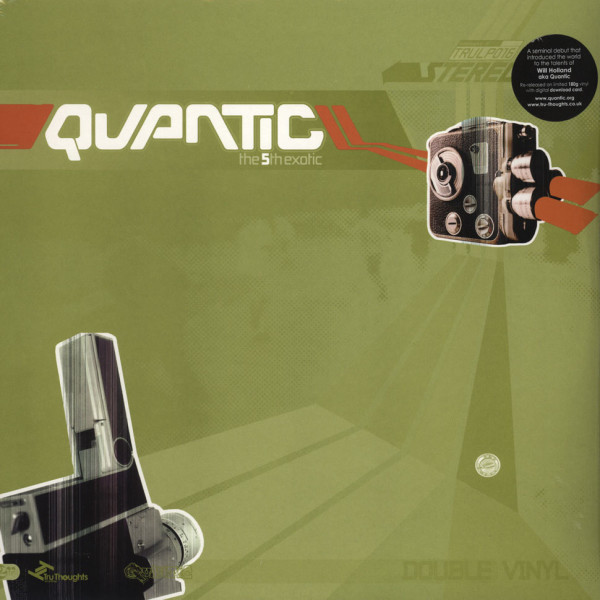 Beschreibung
LIMITED REPRESS ON 180g DOUBLE VINYL WITH DOWNLOAD CARD.

This is the debut album from multi talented musician and producer Quantic. Having just turned 21 years old at the time of completion, this album was a positive indication of things to follow. Like the Bonobo album Animal Magic , this entire album was recorded in the writers bedroom - showing that DIY culture is strong and healthy in the UK and that good creative music can successfully be made and released to an appreciative audience without unnecessary hype. 'The 5th Exotic combines a variety of influences from jazz to soul to funk to hip hop. All the tracks have a strong musical element and a variety of tempos but each individual song has a connection which makes the album work as a whole. Like any good album this is one that grows on you with each listen. Richard Dorfmeister (Kruder & Dorfmeister) described The 5th Exotic as one of the best beats albums I have heard . Overall, The 5th Exotic is a truly accomplished debut album with a sound and style that is truly original.