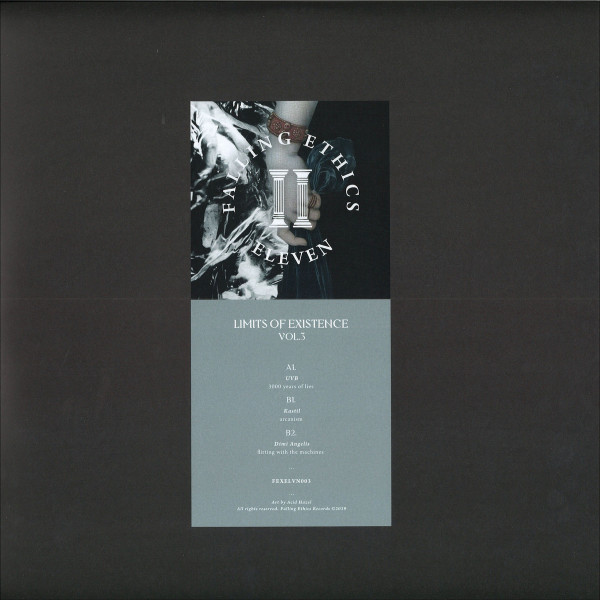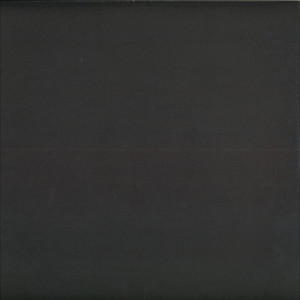 Limits Of Existence Vol.3
1.
Uvb - 3000 Years Of Lies
---
3.
Dimi Angelis - Flirting With The Machines
---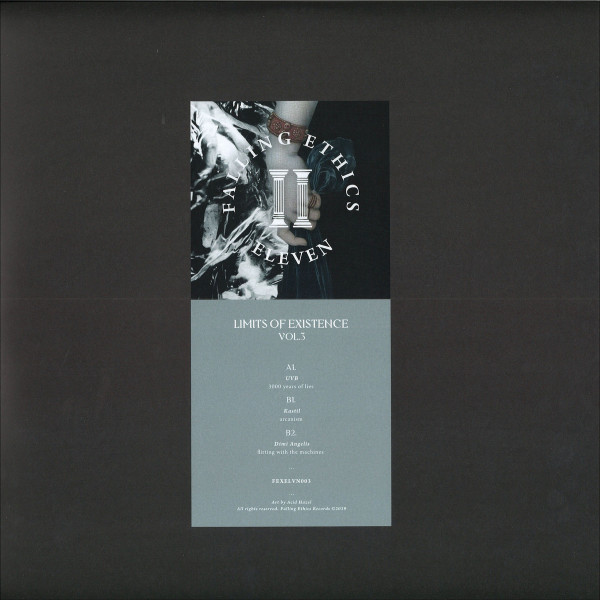 Beschreibung
The forthcoming falling ethics effort (FEXLVN003) contains tracks by three stalwarts of modern day techno. UVB's 3000 years of lies is a work of percussive endurance which contains five minutes of thumping drums, a low down synth roar and several squeeks of fx. Kastil's Arcanism is an hypnotic endavour into uncharted territories. The main sounds have a repetitive and clear quality that pierce through eardrums and will grab the attention of crowds. Amsterdam based Dimi Angelis closes down this three track effort. ''Flirting With The Machine'' is a lenghty voyage into pure synthesis. A monotonous sound with razor sharp clarity serves as the spine of this track while the kickdrum dictates the pace. Adventurous music at it's best.