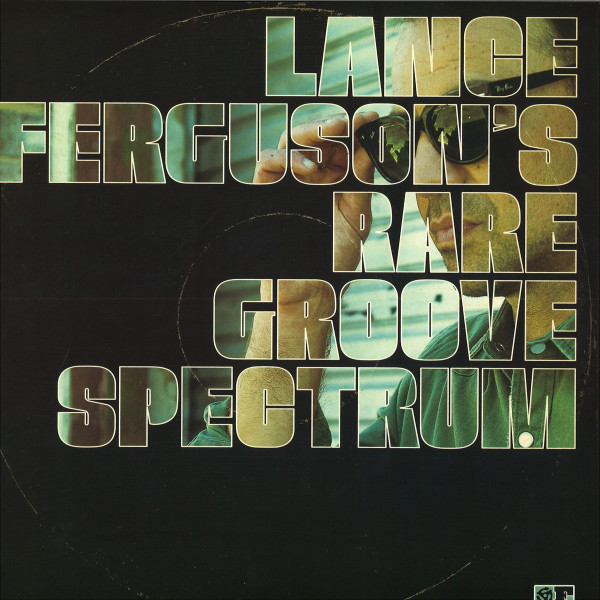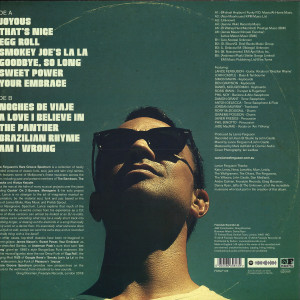 Rare Groove Spectrum (LP)
Um den Artikel zu bestellen bitte dem Warenkorb hinzufügen und zur Kasse gehen.
1.
Brassroots - Good Life
---
2.
Cotonete & Dimitri From Paris - Parribean Disco
---
3.
Men From The Nile - Watch Them Come!!! (Jazzanova Remix) (Feat. Peven Everett)
---
4.
Lonesome Echo Production- Spirit Of Drums (S.u.m.o Afrobounce)
---
6.
Midnight Magic - Drop Me A Line (Mano Le Tough Remix)
---
8.
Joe Claussell - Je Ka Jo (Demo Mix)
---
9.
Fat Freddy's Drop - Roady (Original Mix)
---
10.
Nickodemus & Quantic - Mi Swing Es Tropical
---
11.
Palov & A.angelides - Joder (Feat. Daniela Bolano)
---
13.
Chico Mann & Captain Planet Ya Te Toca (Yukicito Remix)
---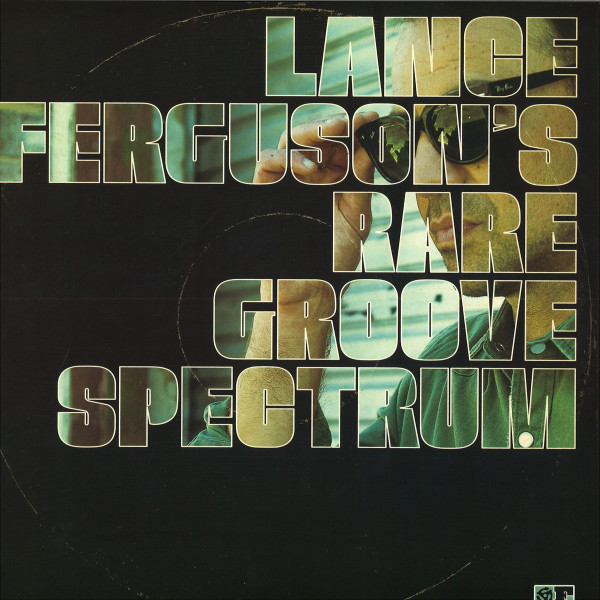 Beschreibung
Lance Ferguson's Raregroove Spectrum is a collection of newly recorded versions of classic funk, soul, jazz and latin vinyl rarities, which features some of Melbourne's finest musicians across the album, including past and present members of The Bamboos, The Putbacks and Hiatus Kaiyote.

As the man at the helm of many musical projects over the years including Cookin' On 3 Burners, Menagerie & his solo project Lanu, Lance is no stranger to the art of imaginative musical re-interpretation, be the material soul, funk and jazz based or the works of James Blake, Roxy Music and Prefab Sprout.

For Raregroove Spectrum, Lance explains that much of the inspiration for the re-works comes from his experience as a DJ; "Some of these versions can almost be looked at as DJ re-edits, sometimes we're extending what may be a really short track into something longer, or teasing out the elements in a song that really make it work on a dance-floor. It's essentially what someone does with a club re-edit, except we went the extra step and re-recorded the whole thing with a live band".

In other cases, top-shelf classics have been re-imagined in different guises: James Mason's 'Sweet Power, Your Embrace' as a sun-drenched Samba, or Anderson Paak's sure shot tune 'Am I Wrong' given an 1980's style Boogie/Jazz Funk makeover. Stir into this musical gumbo stew the raw Deep Funk of 'Egg Roll', the swinging Mod R&B of Googie Rene's 'Smoky Joe's La La' to the epic, widescreen Jazz-Funk of Pleasure's 'Joyous' - Rare Groove Spectrum provides new perspectives on the obscure to the well-loved, from old-school to new sounds - this is rare grooves re-grooved... beautifully.