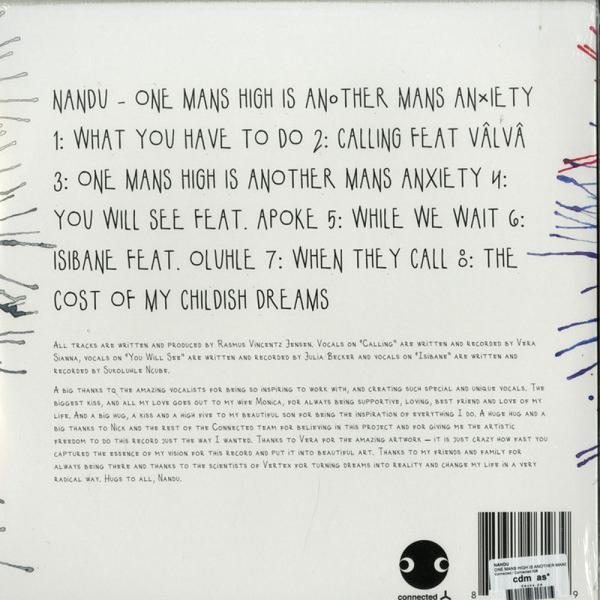 3.
One Mans High Is Another Mans Anxiety
---
8.
The Cost Of My Childish Dreams
---
Beschreibung
The first LP release for connected comes from Nandu and as with his previous EP releases the LP is a unique genre crossing palette containing elements from Deep House,House,AfroHouse,Electronic Techno and beyond brought together in Nandus' original style. Truly an LP that begs to be listened to from start to finish. In Nandus' own words: "One mans high can truly be, another mans anxiety. In some parts of life this is very clear like having a baby, do drugs, to work, not to work, be an artist, be a banker and so it continues. Yin & Yang and the whole idea of duality is another way to describe this. When you go left you say goodbye to right – at least for the moment you choose left. What you choose is up to you. It wasn't always my dream to get up at 3pm to change diapers, but it was always my dream to have a family. And here the sacrifice is not even mentionable. It's more than worth it. But when you sometimes in life make a choice that you regret but which always will follow you, or when uncontrollable powers force you into another direction, it can easily switch the poles between high and low. In these cases you just have to look forward, but not without looking back. You need to learn, take it with you, and do better next time. This album is about how my highs also can be my anxieties."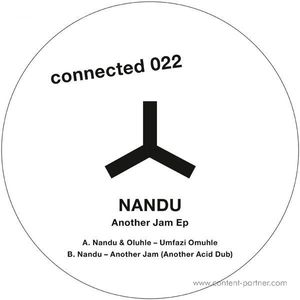 Tech-House
Nandu
Connected