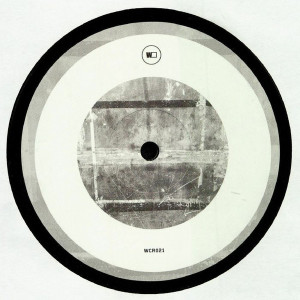 IN HALF LIGHT (INCL. LUCY & SHXCXCHCXSH REMIXES)
Beschreibung
Comprised of energetic expression and hell bent on immersion, In Half Light is an introspective soundscape of vibrant and effectual techno, characterised by its cohesive energies and earthy essence. With deep chords riding throughout, it descends you into a land time forgot and music never knew.
Lucy brings a signature of sound conveyed through an energetic palette of space and assertion. Intense and intimate rolling percussion carries the body of his remix through a slow and tripped-out synthetic body of keys.
The B side introduces Three Fates, a gripping recital of blurring synths and coiled-spring tension. The many colours of sound engulf the listener, gradually building to a stirring triumph of well paced electronic music.
Conceived for the dance floor, SHXCXCHCXSH brings a militantly autonomous track of self assured, brawling techno power. A grinding hook lays centre fold to this release, leaving in its wake a restless energy from the dark end of the street. A no-holds-barred memoir of techno, it fits to be played at the most twisted and disorientating part of any night.