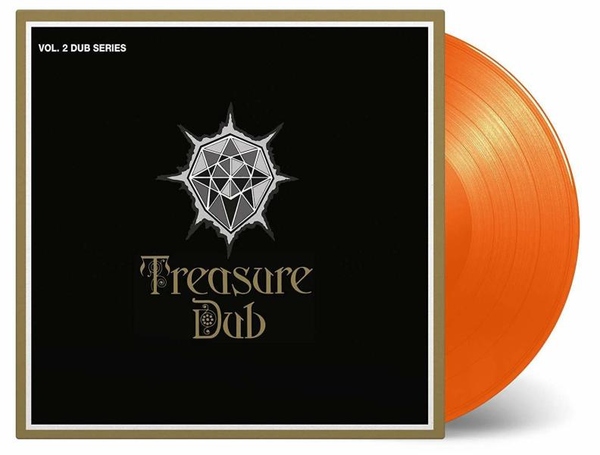 Treasure Dub Vol. 2 (Ltd. orange 180g Vinyl LP)
1.
BALISTIC QUEEN (AKA QUEEN MAJESTY DUB) (MAYFIELD)
---
2.
REINING DUB (AKA I WISH IT WOULD RAIN DUB) (WHITFIELD/STRONG/PENZABENE)
---
3.
TOUGHEST DUB (AKA CRY TOUGH DUB) (ELLIS/GORDON/JARRETT)
---
4.
MIDNIGHT DUB (AKA MIDNIGHT CONFESSION DUB) (JOSIE)
---
5.
CHUCKY LOVE (AKA I'LL NEVER FALL IN LOVE AGAIN DUB) (DAVID/BACHARACH)
---
6.
GEMINI ROCK (AKA LOVE IS NOT A GAMBLE DUB) (RILEY/RUFFIN)
---
7.
GUIDANCE (AKA I CAN'T STOP NOW DUB) (ELLIS)
---
8.
TOP RANKING (AKA EVERYDAY IS JUST A HOLIDAY DUB) (PARRIS/RILEY)
---
9.
LOVE CHANT (AKA THE LOVE THAT A WOMAN DUB) (BADALE)
---
10.
TWILIGHT ZONE (AKA BABA BOOM DUB) (COWAN/WEIR)
---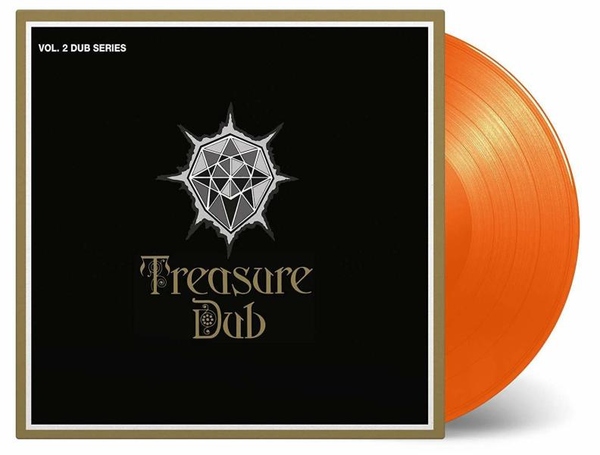 Beschreibung
Audiophiles 180 Gramm Vinyl, auf 750 Stück limitierte und individuell nummerierte Auflage in orangefarbenem Vinyl!

Nach dem Erfolg des ersten 'Treasure Dub' Albums wurde schnell Volume 2 auf den
Weg gebracht. Die Formel der vorherigen Veröffentlichung wurde wiederholt, das Set
enthält 12 Hard and Heavy Dub Tracks, die erneut auf Duke Reids besten Rocksteady
und Reggae Rhythmen basierten.
Wie bei 'Volume 1' wurde das musikalische Können von Tommy McCook & the
Supersonics mit den Mixing Skills des Treasure Isle Studio Toningenieur Errol
Brown zu einer der besten Dub Veröffentlichungen aus Mitte der 1970er Jahre vereint.