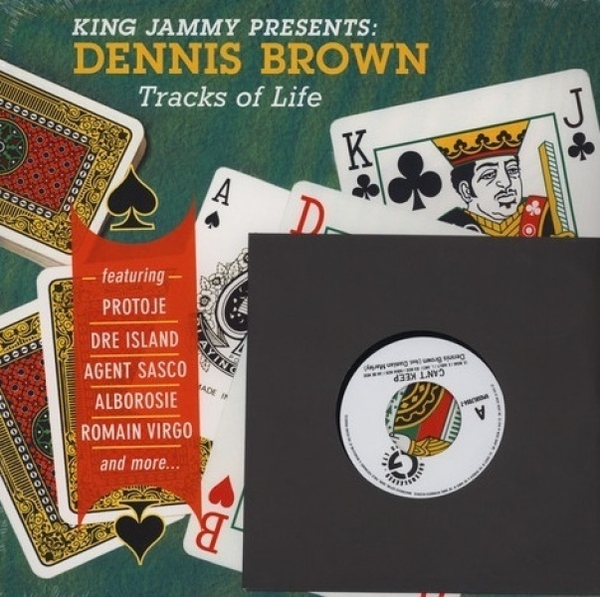 Tracks Of Life (King Jammy Presents) (LP+7'')
Um den Artikel zu bestellen bitte dem Warenkorb hinzufügen und zur Kasse gehen.
1.
High Grade Morning feat Protoje
---
2.
Gun Town feat Dre Island
---
3.
Wash Dem Away feat Agent Sasco
---
4.
Love & Live feat Alborosie
---
5.
Back To Africa feat Dycr & Triston Palma
---
6.
Give Love A Try feat Projexx
---
7.
Real Love feat Aza Lineage
---
8.
Run The Track feat Romain Virgo
---
9.
The Magic Touch feat Jesse Royal
---
11.
Can't Keep feat Damian Marley
---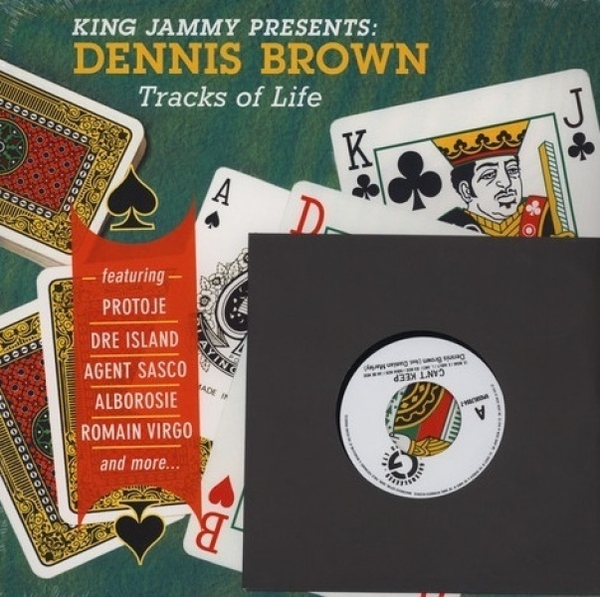 Beschreibung
The posthumous album with illustrious guests sees finally the day of light! - Featuring an A-list selection of vocalists including Damian "Jr. Gong" Marley, Alborosie, Busy Signal, Protoje, Romain Virgo, Agent Sasco, Dre Island and more "Tracks Of Life" is Dennis Brown's finest performances for Mr. Lloyd James (aka Prince Jammy aka King Jammy) - voiced over and state-of-the-art refreshed for the 21st century. Part tribute and part greatest hits, this album will win new listeners to Jamaica's and Bob Marley's favourite singer, while inspiring other fans to dig into the original songs. The album is a blend of raw and vibrant vocal performances revisiting vintage Dennis "Emmanuel" Brown from the Jammys catalogue. Beside great combination tunes the album also includes an unreleased & remastered solo feature for Dennis Brown, "You Satisfy My Soul", a King Jammy personal favorite. "Tracks Of Life" is available as 15-Track CD-Digipak with additional 12-page booklet and as a special LP + 7Inch Single package with selected eleven songs plus the version to "Can't Keep" as exclusive.