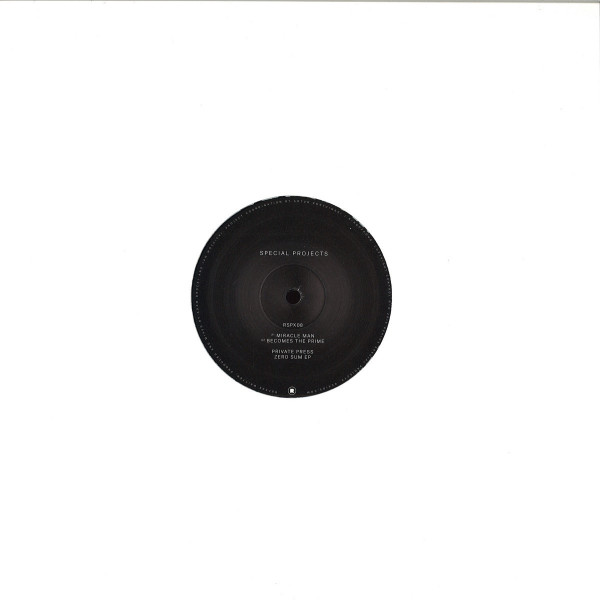 Um den Artikel zu bestellen bitte dem Warenkorb hinzufügen und zur Kasse gehen.
Beschreibung
Warsaw based duo Private Press join Rekids Special Projects this July with four deep techno cuts entitled 'Zero Sum EP'.
Hailing from Poland, Adam Brocki and Jan Wóycicki make up Private Press - a project that's released sought after cuts on labels like Technosoul and Indigo Aera. The duo is also known by the name Raw Feelings, however many will be familiar with Brocki's Newborn Jr. alias, which has dropped releases on Rhythm Section, Echovolt, Dopeness Galore and Les Yeux Orange. 'Miracle Man sets the tone with delayed resonant synths accompanied by crunchy and distorted snares before 'Becomes The Prime' opts for a lo-fi sound with filtered synth blips and enigmatic vocal slices. On the flip side 'Tooms' delivers heavily reverberated horn-like stabs, modulated synth lines and an underpinning bass that rumbles throughout as 'Clan' offers a fast paced cut with high pitched whistling that echoes alongside a thumping kick drum and organic percussion to bring the package to a close..