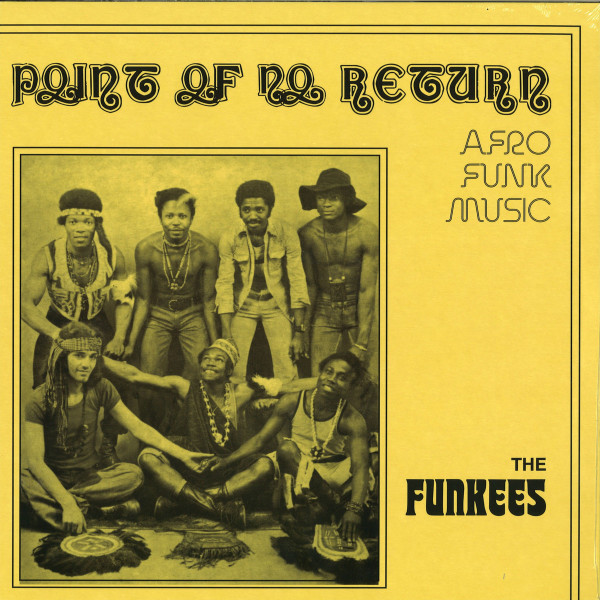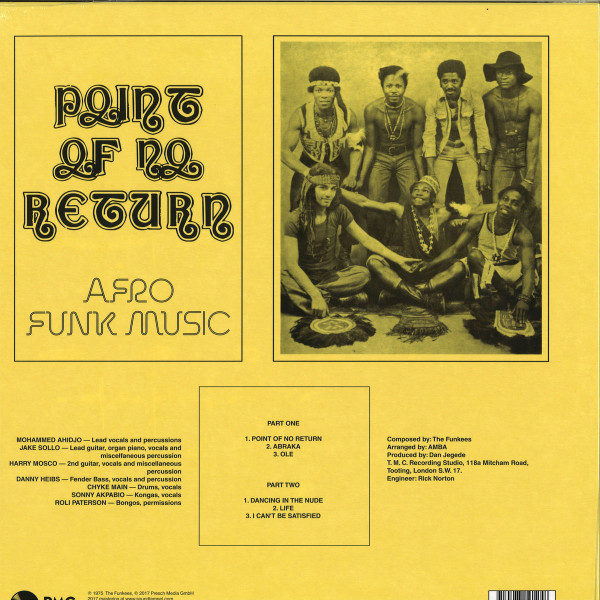 Point Of No Return (Reissue, Nigerian Cover)
Um den Artikel zu bestellen bitte dem Warenkorb hinzufügen und zur Kasse gehen.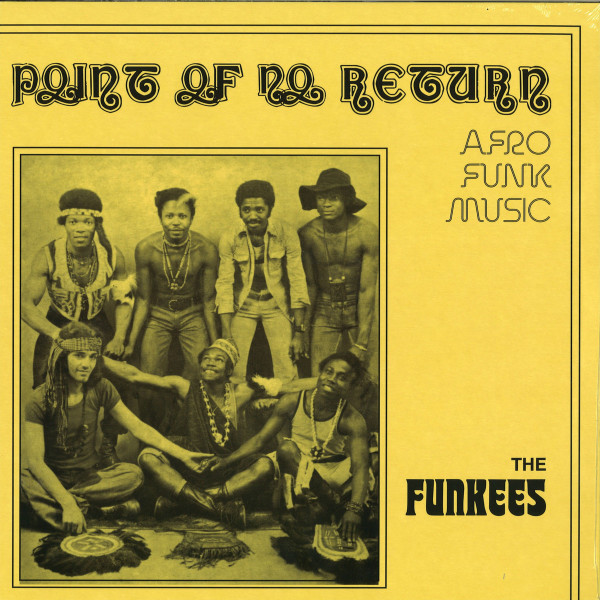 Beschreibung
NIGERIAN YELLOW COVER VERSION!
The Funkees hit London in 1973 as the tightest, funkiest and most audacious bands to come out of Africa.

Hardened by endless touring and an unrelenting battle with BLO and Monomono to be the best band in Nigeria, they were in prime musical condition, ready to finally lay down their first album.

The result was Point Of No Return, a balls-to-the wall Afro funk-psych-rock monster that placed them, without question, on the top of the Afro funk pile.

From the audacious opening instrumental title track to the funky finale, `I Can't Be Satisfied', the musicianship is jaw dropping, with a rhythm section so tight you couldn't slip a cigarette paper between them.

`Abraka', `Dancing In The Nude' and `Ole' find Jake Sollo, Harry Mosco and Sonny Akpabio at the height of their powers, playing songs fashioned from the sweat of years playing live and the soca and calypso influences of the West African and Caribbean musicians they played with in London.

Point of No Return is rightly regarded as a landmark of psychedelic Afro Funk. It's also one that marks out The Funkees as not just one of the best bands in Nigeria or Africa, but in London and across the world too.