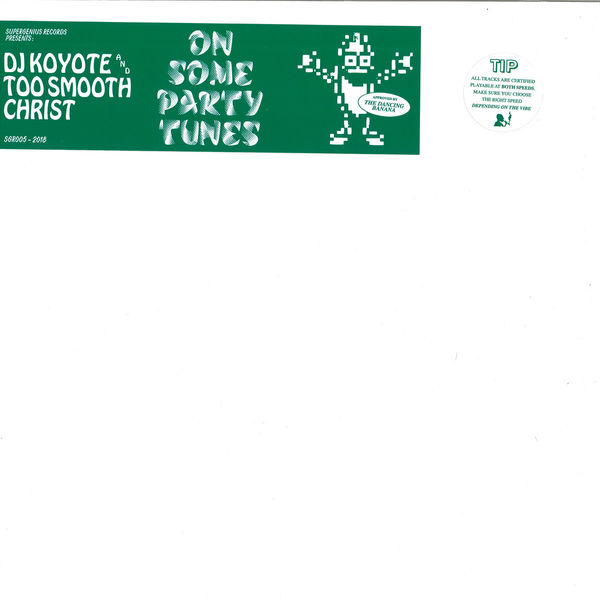 Um den Artikel zu bestellen bitte dem Warenkorb hinzufügen und zur Kasse gehen.
1.
Error_Does Not Compute
---
2.
Strike (On-A-String Mix)
---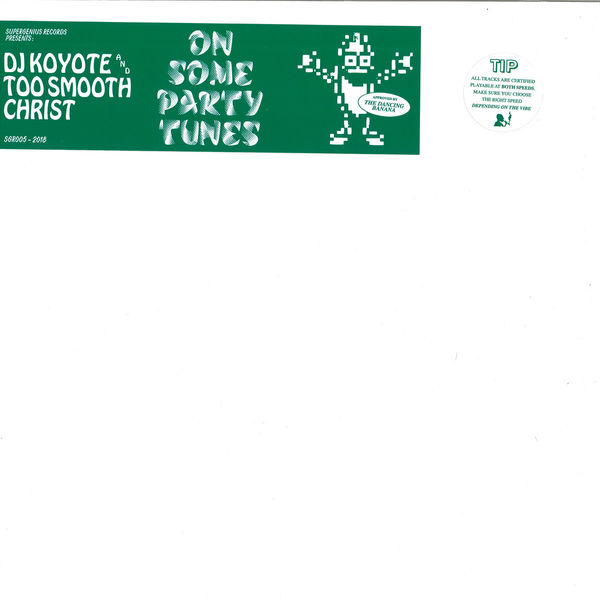 Beschreibung
DJ Koyote and Too Smooth Christ team up to release 'On Some Party Tunes', a 3-track EP of collaborative and spontaneous jams. Willing to produce coupe-decale-inspired tracks with old analogue gear, they crafted at the end an hybrid sound mixture, somewhere between South African House, Grime and UK Funky. On 'Error : Does Not Compute', a TR606 meets swirling arpeggios spiced with crystal riffs. A sneaky bass line provides an even more swaying groove to the track. On 'Strike (On-A-String Mix)', a straight-out-of-Pretoria riff meets a strong and conquering string stab on top of a really dry and thumping beat. 'Modern Action' is the most introspective track of the EP, with an M1 pattern flipped upside-down and hazy cymbals rythms.