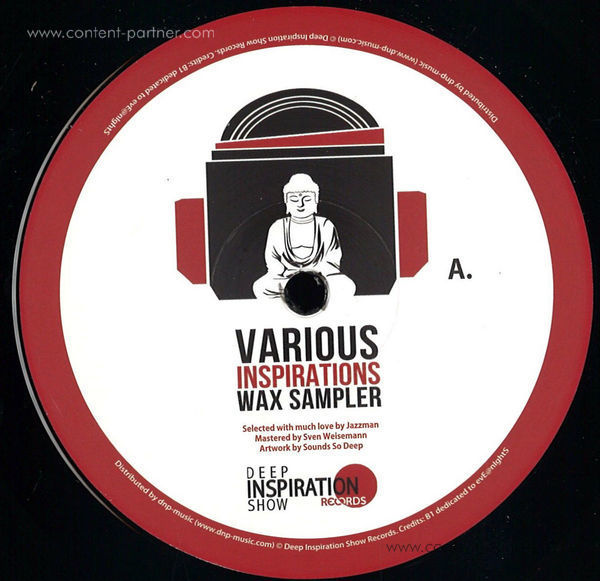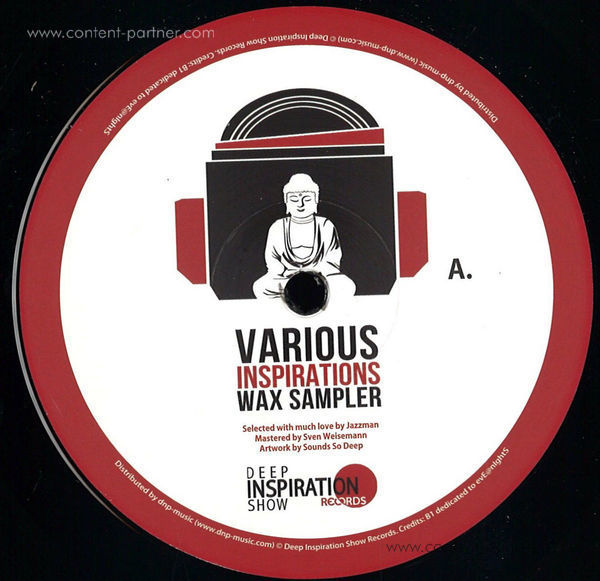 Various Inspirations Wax Sampler
2.
Deep Sentiments - Sleepless Zombies
---
3.
Marco Nega - Believe In Being Loved
---
4.
Viktor Birgiss - That Time When
---
5.
Roberto Bronco - Deep Nights Outro
---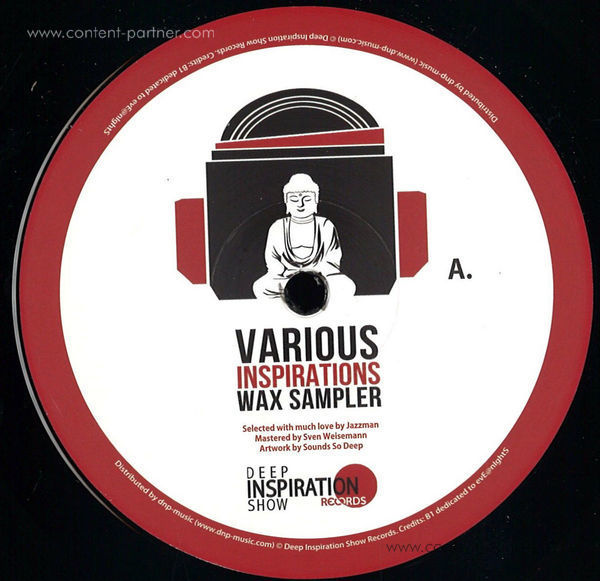 Beschreibung
A timeless compilation for the lovers of deep underground House music.

All of the productions are kind of magic and have been supplied world-wide by fine artists from: Estonia, South-Africa, Germany and Iceland.

Deep Inspiration Show Records proudly presents its 1st Vinyl release:
The Various Inspirations Wax Sampler' a compilation that comes up with 5 master pieces from 4 different countries.
A1 is by Neuronphase' from Estonia. Hes smashing here a deep Detroit inspired House track right at ya and has already released two great records on Serie Limitee.
A2 is a slow atmospheric bomb by ìDeep Sentimentsî from Johannesburg/ South-Africa. He´s definitely someone who has a name in his country when it comes to deep underground music. It was definitely about time for his first release on wax!
B1 comes up by Marco Nega' from Germany who isn't new into game too. He already released on labels like Bu-Mako, Batti Batti, Altered Moods Recordings, Underground Quality and many more. Be prepared for a raw but lush sounding romantic profound track. Just the way we love it!
B2 is by Viktor Birgiss' from Iceland. The main guy behind ìLagaffe Talesî delivers a timeless piece of House music with jazzy influences. This one definitely deserves a place on wax!
B3 and the last track on this special compilation is by Roberto Bronco' from Germany. A short but dope sounding infinite track that could last forever! He released his 2nd album some time ago on Lemon Grass Music'.
This is a limited compilation. Only 300 copies world-wide!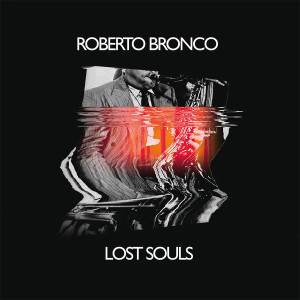 Hip Hop / Rap
Roberto Bronco
Deep Inspiration Show Records
19,99 €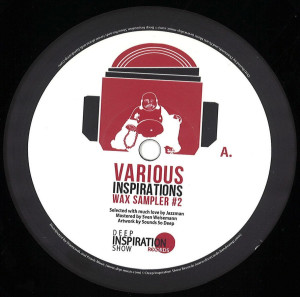 Deep House
Various Artists
Deep Inspiration Show Records
9,79 €