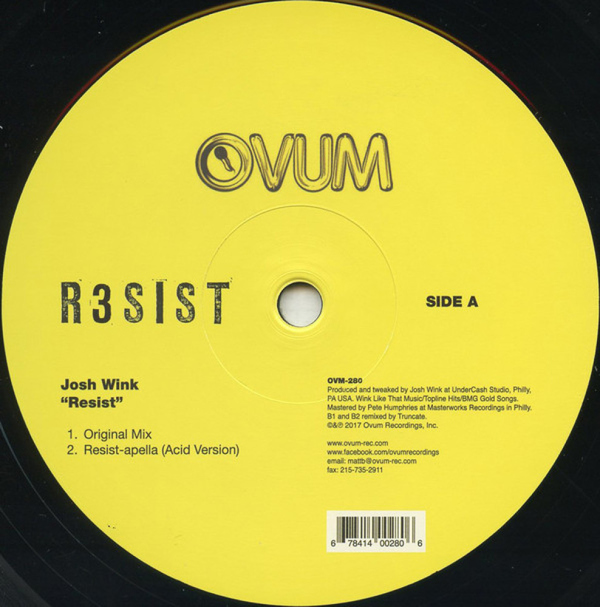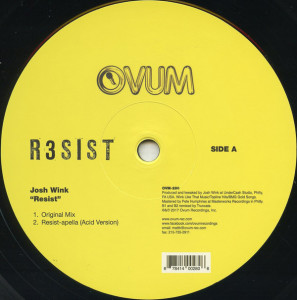 2.
Resist-Apella (Acid Version)
---
3.
Resist (Truncate V1 Remix)
---
4.
Resist (Truncate V2 Remix)
---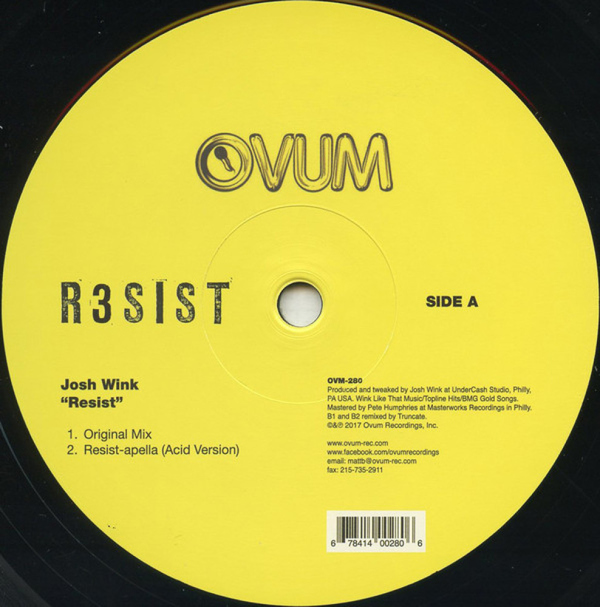 Beschreibung
Wink returns to the Ovum motherland after a year of big hitters on Intec, Boysnoize and R&S. And he's packing some serious substance. The clue is in the title, the message is in the hypnotic signature vocal loop, the attitude is in the spiked-out sinewy tendrils of acid, sharped in the way only Josh knows how: 'Resist' is the sound a man who, like all of us, is confounded and frustrated with the current political and media climate. Tension, fear and adrenalin ripple throughout as we dynamically ride the tangible, visceral highs and lows in a quintessential classic Wink way. Remix-wise Truncate forges through the blurred truths, manipulation and divisiveness with two clear dancefloor tactics: a thundering, roughly-hewn late night techno roll-out and a deeper, leaner approach for slightly earlier hours with a rising siren that acts as a call to arms for like minds to unify. Truncate isn't alone with the multiple versions: in echoes of some of his most influential tracks 'Superfreak' and 'Don't Laugh', Josh has also provided two stripped-back acapella-style tracks to ensure the critical message is entwined beyond the track itself. And that message is clear: Exist to resist. You know what to do. - Josh Wink is on a roll following last recent big tracks on Boys Noize, Cocoon, Soma, and of course Ovum. - DJ support from Chris Liebing, Scuba, Len Faki, Slam, Jamie Jones, John Digweed, and more. Radio support from Eats Everything (Radio 1), B Traits (Radio 1), Coco Cole (Capital 1Xtra).