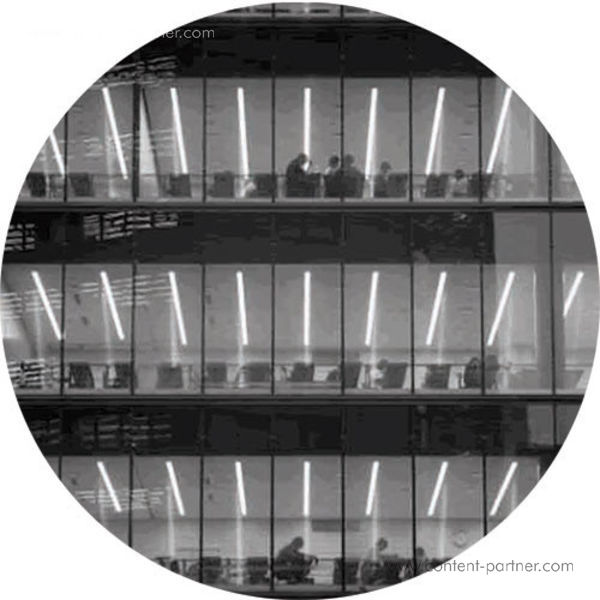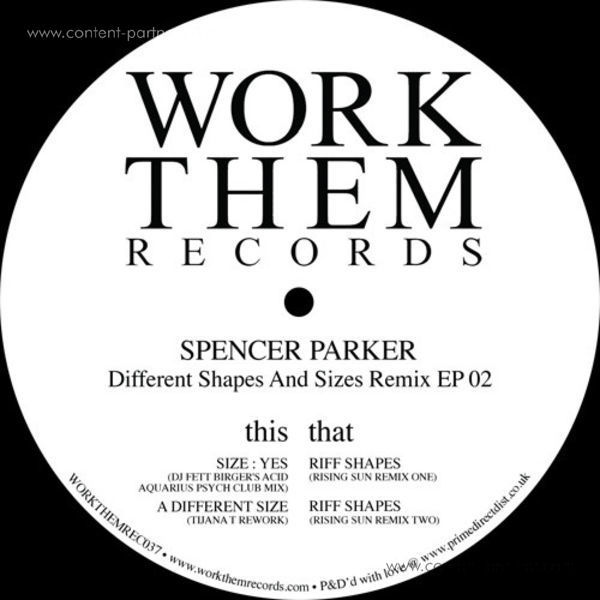 Different Shapes And Sizes Remix Ep 02
Um den Artikel zu bestellen bitte dem Warenkorb hinzufügen und zur Kasse gehen.
1.
Riff Shapes (Rising Sun Remix One)
---
2.
Riff Shapes (Rising Sun Remix Two)
---
3.
Size: Yes (Dj Fett Birger's Acid Aquarius Psych Club Mix)
---
4.
A Different Size (Tijana T Rework)
---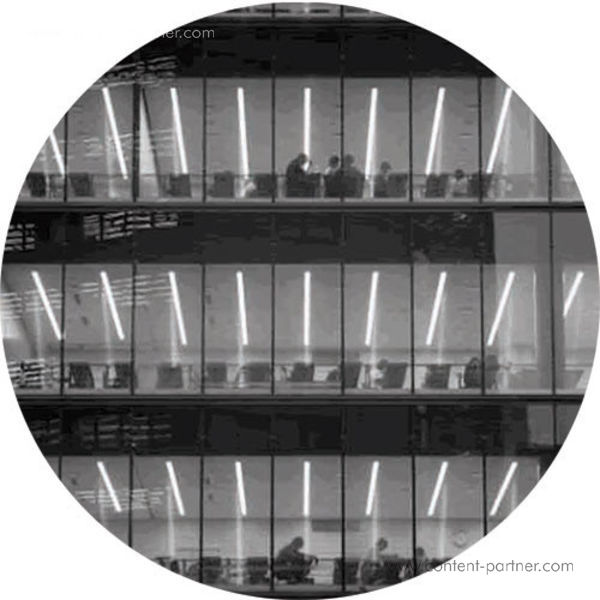 Beschreibung
Rising Sun, DJ Fett Burger (as Fett Birger) and Tijana T grace the second remix package of Spencer Parker's 'Different Shapes and Sizes' series on Work Them Records this February.

Following on from the first remix release, which featured DJ Deep, Akirahawks and Setaoc Mass, part two will see more reinterpretations of Spencer Parker's 2017 series from an array of talented producers.

Rising Sun has earnt a cult following for his otherworldly productions as well as curating labels such as Kristofferson Kristofferson, Styrax and Millions of Moments and here we see the accomplished producer
deliver two hypnotic and classic sounding variations of 'Riff Shapes'.
Sex Tags and Freakout Cult cofounder DJ Fett Burger then provides an acid-laced mix of 'Size:Yes' as DJ Fett Birger. Finally, respected Belgrade techno DJ Tijana T closes the release with a robust and evolving rework of 'A Different Size'.