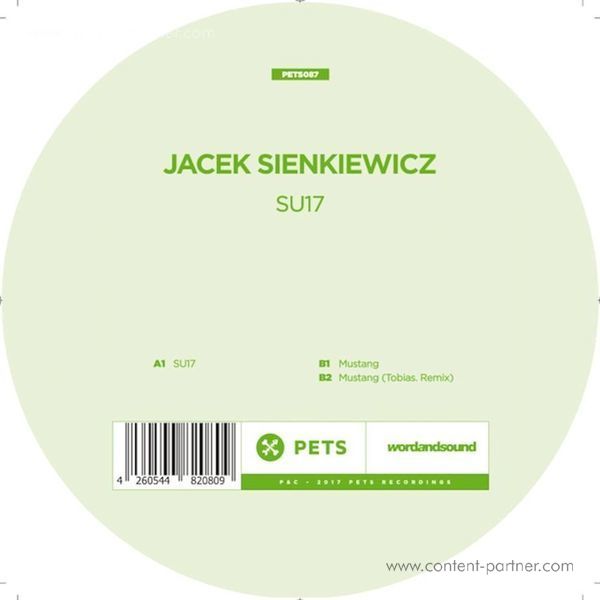 Um den Artikel zu bestellen bitte dem Warenkorb hinzufügen und zur Kasse gehen.
3.
Mustang (Tobias. Remix)
---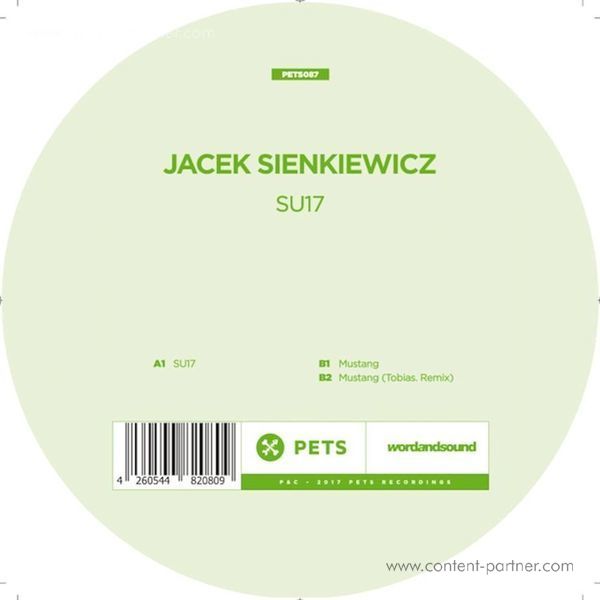 Beschreibung
Time for a little Recognition... Pets welcome a true Polish techno founding father to the fold: Jacek Sienkiewicz. DJ since the early 90s, producer since the late 90s and one of the earliest artists to stamp their country down on the techno map; Jacek was one of the first Polish producers to be signed by the likes of Trapez, Cocoon and Klang and laid down the foundations for the likes of Pets founders Catz N Dogz several years later when they emerged as 3 Channels. OG status confirmed, he's remained just as consistent as he is influential. This single is proof: 'SU17' is a bubbling sine cauldron that starts with a simmer but builds to a boil with its ever-morphing, lava-like flow. Expert drum momentum and sudden layers of instrumental help to create a fluid three-track-in-one experience that spellbinds you crowd for the entire eight minutes without realising. 'Mustang' is a cascading synth odyssey that gently rises and falls like an Escher looped staircase. Gradually building in momentum with more of Jacek's signature hypnosis flare, it's not until the drums double up with an almost live-style visceral feel that you realise just how high Jacek's taken you. It comes complete with a star-lit switch from Berlin's serial innovator Tobias, where the synths are deftly refocused and a whole layer of orchestral delight are layered within. The perfect way to follow up last summer's reissue of his 2002 track 'Case Filter' on 'Friends Of Pets Part 3', Jacek and Pets feedback loop of roots, inspiration and future is beginning to warm up...