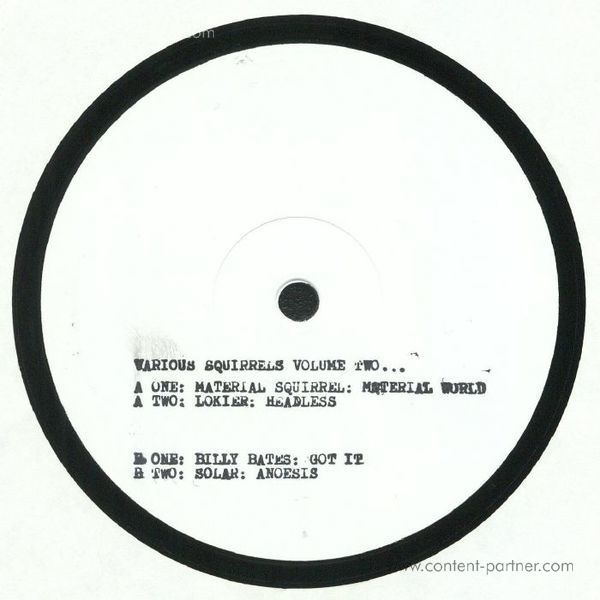 Various Squirrels Vol. 2
Genre:
Electro / Electronic
Um den Artikel zu bestellen bitte dem Warenkorb hinzufügen und zur Kasse gehen.
1.
Material Squirrel - Material World
---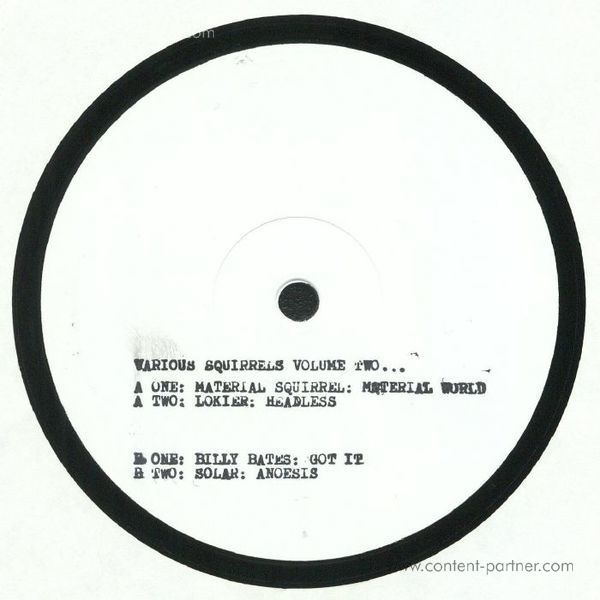 Beschreibung
The Squirrels from San Francisco are back and they're wearing white after Labor Day — pressing up a limited white-label 12", full of the throbbing electro, altered-states body music, and head-in-the-clouds techno you've come to expect from Squirrels on Film.
.
It wasn't long ago that a particular material girl declared that we are living in a material world, and sadly, that refrain now rings truer than ever. Thank God for the Material Squirrel, then, some unknown player (with a familiar sound...!) whose "Material World" is a devastating electro jam, elevated into the stratosphere by a bassline so big it's silly. Lokier, from Mexico City but residing in Berlin, comes after the anonymous Squirrel to present "Headless," a murky, slower tune with swirling arpeggios and whip-crack percussion that recalls the sound of Belgium and Germany circa '89-'92.

On the B-side, Billy Bates — an old-school San Franciscan with credentials in new wave outfit The Vanishing and the more left-field Autonervous — offers up "Got It," featuring funky percussion entwined around a squirrely (no pun intended) synthesizer, like classic jackin' house on some heavy psychedelics. Last but certainly not least is head Squirrel honcho Solar, closing out with "Anoesis" (defined as 'a state of mind consisting of pure sensation without cognition'), a heady techno escapade that slowly builds and unfurls across the cosmos in seven minutes.