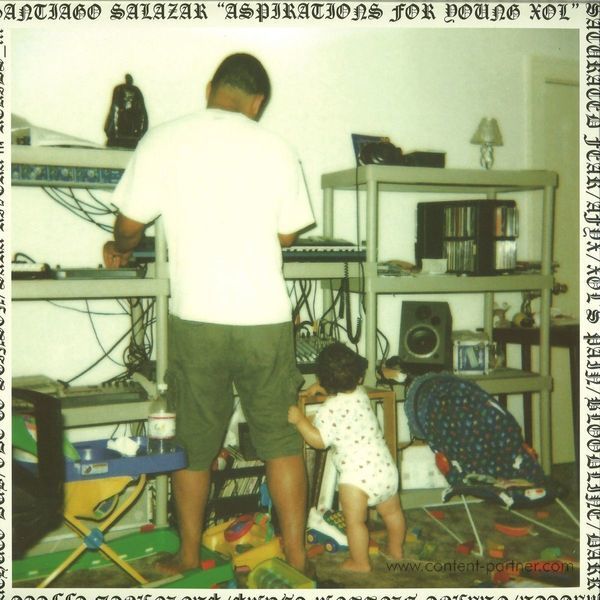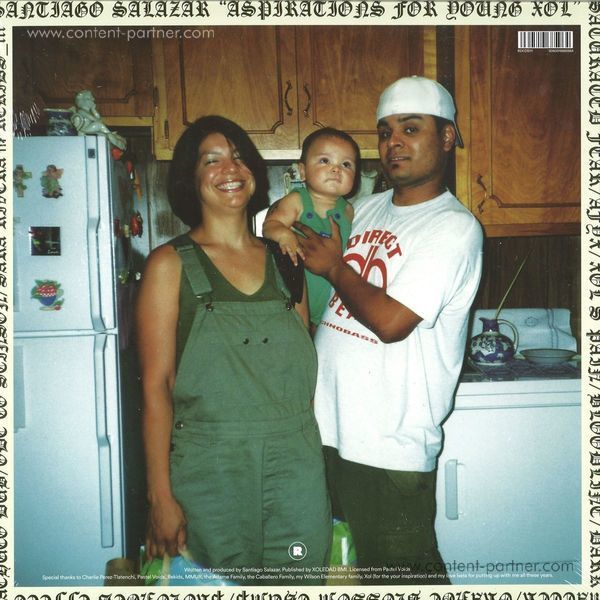 Aspirations For Young Xol
Um den Artikel zu bestellen bitte dem Warenkorb hinzufügen und zur Kasse gehen.
2.
Aspirations For Young Xol
---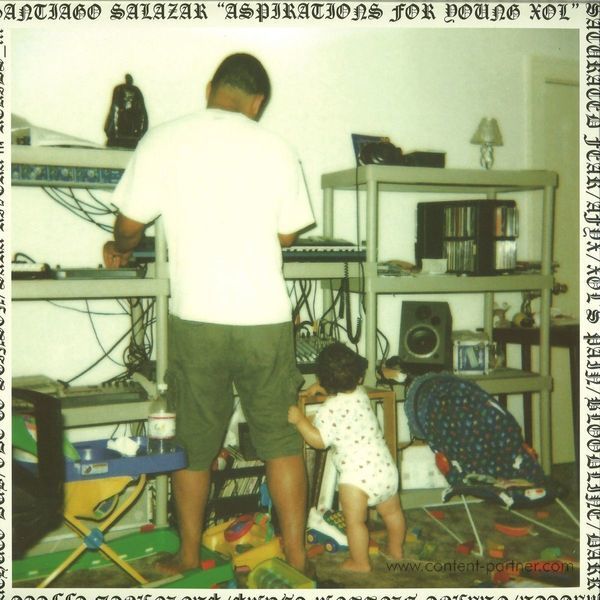 Beschreibung
Legendary Los Hermanos member Santiago Salazar's album 'Aspirations For Young Xol' is given a vinyl release courtesy of Rekids.

A heartfelt dedication to his son Isaias, 'Aspirations for Young Xol' takes us through the life of a pillar in the electronic music community - Santiago Salazar. From his formative years spent in California to his connection with Detroit and the passing of a childhood friend, the long-player's tracks signpost the musician's significant experiences, both positive and negative. This meaningful body of work was released digitally on Pastel Voids and now Rekids release the album on wax.

'Saturated Fear' sets a deep tone for the LP, flanging melodies and echoing claps float through the composition before the album's title track 'Aspirations for Young Xol' offers haunting arpeggios with occasional acidic overtones which are cleverly offset by beautifully designed lead synth transitions. 'Bloodlines' follows a similar musical vein with delayed bass riffs that are suspended above shimmering hihats and a weighted kick.

Santiago provides three beatless pieces throughout, which digress into more emotional territory whilst offering brief respite from his heavier drum work. 'Xol's Pain' combines orchestral strings and swelling synthesisers which build tension with a subtly complex, evolving motif. Both 'Dark Matter' and 'Ode to Stinson' use arresting atmospheres, warped arpeggios and ethereal pads which lull the listener into a retrospective mood.

An intensity builds in the later tracks, a gritty but powerful low end provides a solid foundation in 'Orange Blossom Thump', eventually making way for a hectic and elastic lead synth before 'Pachuco Dub' displays drones that build a dissonant pressure in which the complex tom rhythms and rolling hi hats can grow. 'Sarah Rivera' hypnotises with its delectable chord progressions and complimentary melodies which seem to float above a rigid drum composition to close the album with style.