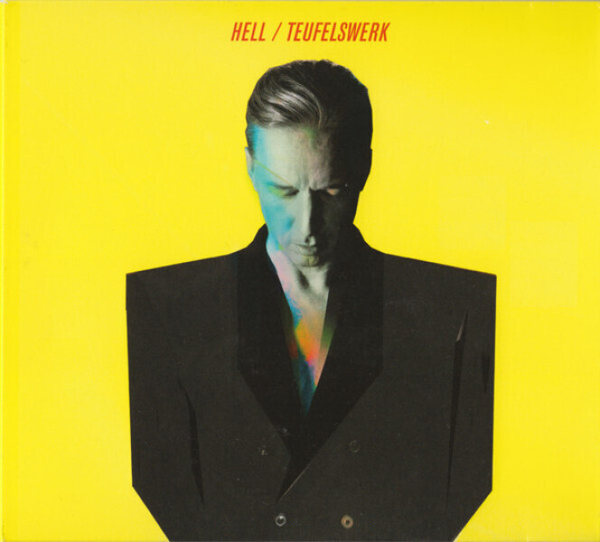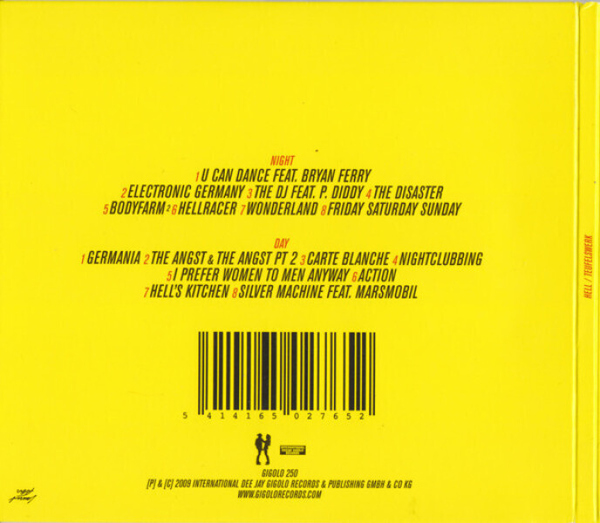 Um den Artikel zu bestellen bitte dem Warenkorb hinzufügen und zur Kasse gehen.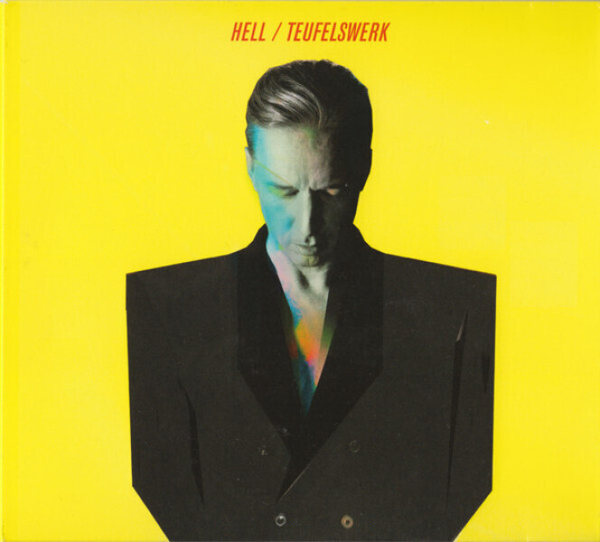 Beschreibung
TRACKLISTING
A DJ Hell feat. Bryan Ferry - U Can Dance
B DJ Hell Feat. P. Diddy - The DJ
C DJ Hell - Electronic Germany
D DJ Hell - Bodyfarm2
E DJ Hell - Wonderland
F DJ Hell - Friday, Saturday, Sunday


INFO
Teufelswerk – the German for "Devil's Work" – is Hell's masterpiece and a towering double album follow up to 2004's 'NY Muscle' and his breakthrough 1998 opus 'Munich Machine'. Across 16 exquisite tracks divided into two themes, "Night" and "Day", Hell weaves an intoxicating spell. 'Night' sees Hell in more familiar nocturnal surroundings as Detroit and Chicago grooves battle the ghosts of Kraftwerk, Neu! and DAF with notable vocal contributions from Bryan Ferry and P. Diddy. On the 'Day' half we find celestial vocals cascading around acoustic guitar figures as a motorik rhythm propels it ever skywards, sharing space, spiritually at least, with Pink Floyd, Hawkwind and Can.

"The album is very personal," he says. "All my knowledge is there. I went back really far to the early 70s. I don't think I can make a better record." Coming from Hell, whose life mirrors his art, that's saying something. A cultural chameleon with an encyclopaedic musical knowledge and a bold sense of style, Hell has carved a reputation as the Warhol – or should that be War-hell? – of our generation.

Here, on "Teufelswerk" Hell, with his old friend Peter Kruder produced the "Day" half assisted by noted multi-instrumentalists Christian Prommer and Roberto Di Gioia. This is Hell's enchanting interpretation of kosmische musik. "I have done Kosmische Musik in a new way," he says. "This is where I come from, I grew up with the early German electronic pioneers of music, and this is why I went in this direction. I went back to the '70s and tried to do it in my own way."

Ten-minute jams such as "Wonderland" and "Electronic Germany" zoom and thrust with menacing intent. Hell hooked up once more with hip-hop superstar P. Diddy for freestyle jack-track and future single, "