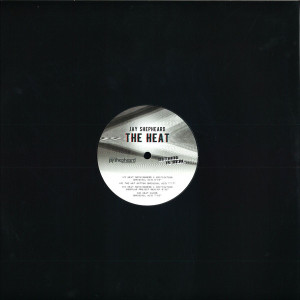 Beschreibung
The reality is a relative concept, and our life is made up of fantasy and illusion. Our music is the key of our thoughts, and our sound can help us to discover it. 'Nothing is real' express our vision in a period where information is false and manipulated most of the time'
Alberto Iovine and Alessandro Fumagalli aka Modular Project announce the launch of their new label, in partnership with Rebirth Records.
The 001 is the brand new work from Jay Shepheard. With a steady stream of releases starting back in 2007 Jay is an established and well recognised staple of the scene. He has released on a diverse range of labels including Diynamic, Pets Recordings, Freerange, Buzzin Fly, Poker Flat, as well as his own respected Retrofit imprint. Nominated for best Deep House and Nu Disco artist in the Beatport awards, Jay also played many of the world's most respected venues including Fabric, Panorama Bar, Secretsundaze and Boiler Room.
The three tracks that make the 'Heat EP' are rich in depth and quality with trippy synth lines, strong basslines and grumbling FX, giving us a taste of Jay's new musical direction.
Modular Project take 'Heat, Nothingness & Unification' into a spaced out version with luscious melodies, post-punk guitars and new wave vibes, driving us into a deeper journey.