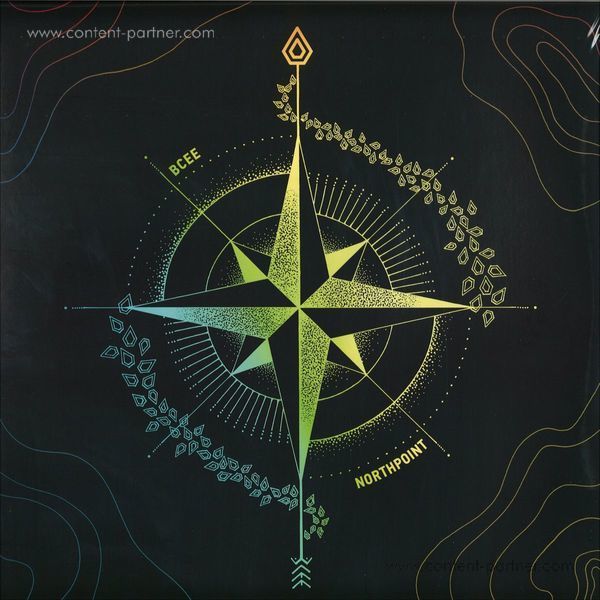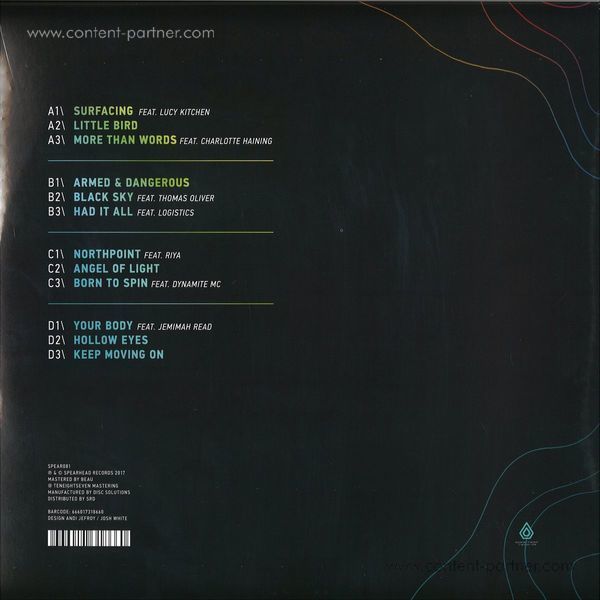 1.
Surfacing Feat. Lucy Kitchen
---
3.
More Than Words Feat. Charlotte Haining
---
5.
Black Sky Feat. Thomas Oliver
---
6.
Had It All Feat. Logistics
---
9.
Born To Spin Feat. Dynamite Mc
---
10.
Your Body Feat. Jemimah Read
---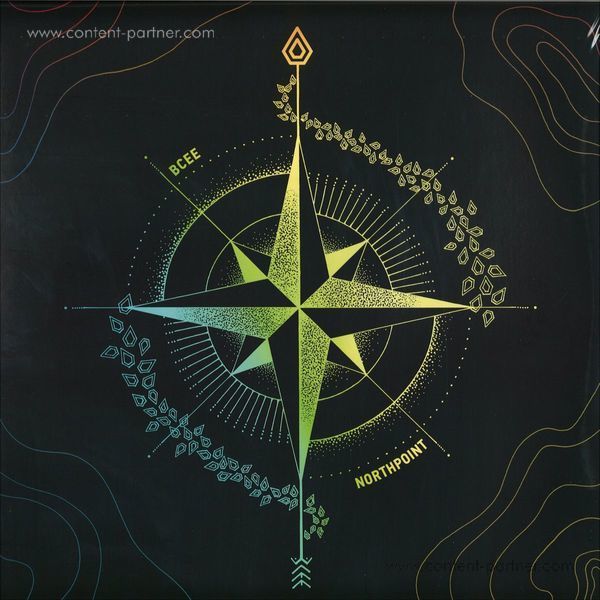 Beschreibung
* Spearhead Records label boss Steve BCee returns with his 4th studio album, and it's safe to say that it's his best one yet. Not just a solo affair, BCee has also drafted in some of the finest vocal and production talent around. With features from two time best d&b vocalist winner Riya and d&b legend Logistics being just the start.

* 'Northpoint' is BCee at his most diverse. From the early 90's hardocre influenced 'Keep Moving On' to the Jungle roots of 'Hollow Eyes' this is an album that really showcases how broad the D&B spectrum can be while still keeping to the Spearhead ethos of being uplifting musical d&b packed full of heart & soul. BCee said 'I wanted to make an album packed full of d&b that would work in a club just as well as it would in the car. No fillers, no showcasing how I can produce house or hip-hop or whatever, just pure no nonsense drum & bass'.

* With BCee's Spearhead Presents brand regularly selling out shows at clubs like the legendary Egg in Kings Cross & Shoreditch's Village Underground, plus his growing DJ & production schedule and 'The Vanguard Project' his alias as a duo with fellow d&b produced Villem, it's safe to say that even though BCee has been in the game for 16 years, he's only just getting started.

* Support from Friction, Mistajam, Metrik, Technimatic, S.P.Y, Nu:Tone, Logistics, London Elektricity and a whole load more...