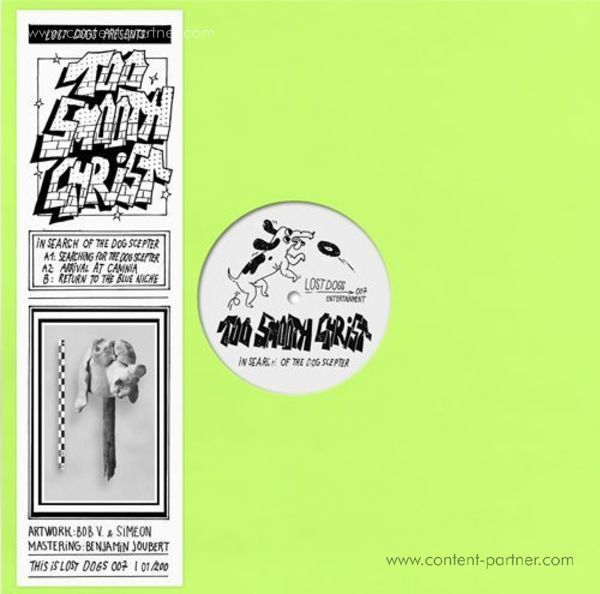 In Search Of The Lost Dog Scepter
Um den Artikel zu bestellen bitte dem Warenkorb hinzufügen und zur Kasse gehen.
1.
Searching For The Dog Scepter
---
3.
Return To The Blue Niche
---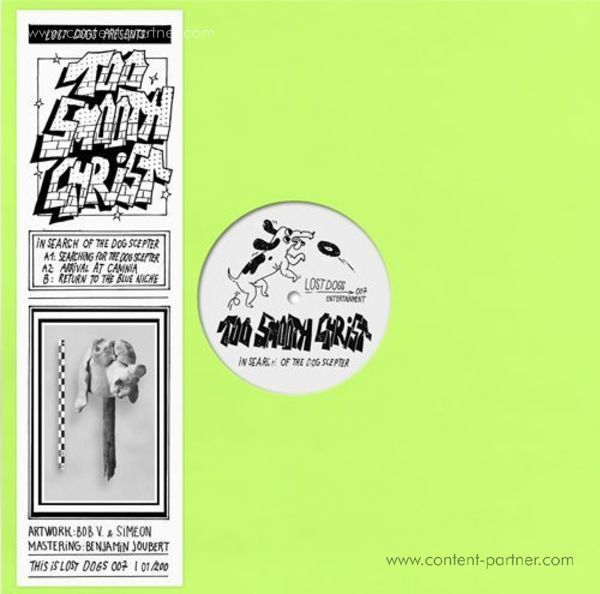 Beschreibung
This is a 3 tracker from rising french artist Too Smooth Christ (who is half of electro duo Glass Figure and co-runner of SuperGenius label.) He released several records on Ville Nouvelle, Super Genius, Fuego International, and a lot more are planned for the next months like an EP for Kalahari Oyster Cult and an album on nocta numerica this autumn.
One one the record of the summer for parisian DDD record store and supported by Antinote DJs Zaltan and Geena.
A1 is some late 80's infused mystic house groove, A2 a dreamy electro ballad that could easily fit in an exotic adventure Z movie.
B side is more an early 90's bleep/acid house odyssey with Psyché Rock like bells and a quiet nearly trancey TB bassline.