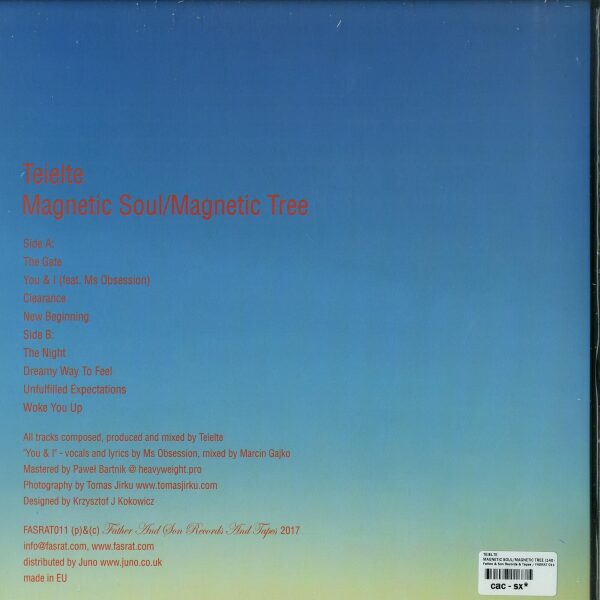 Magnetic Soul/ Magnetic Tree
Um den Artikel zu bestellen bitte dem Warenkorb hinzufügen und zur Kasse gehen.
7.
Unfulfilled Expectations
---
Beschreibung
The latest 12 on Maciek Sienkiewicz's FASRAT label comes from one of the most prolific and innovative Polish beatmakers. Teielte already boasts an impressive body of work, including two albums and several EPs for respected Polish U Know Me label, as well as numerous collaborations from hip hop MCs to jazz musicians. Magnetic Soul/Magnetic Tree" finds Warsaw-based producer at his most adventurous, seamlessly blending bass music, breaks, hip hop or footwork with club-friendly rhythms and space-out electronica. Kaleidoscopic cut-ups are heavy on samples and sounds - Teielte manages to blend few albums worth of ideas in just under 25 minutes. Stunning cover image comes courtesy of Canadian techno veteran Tomas Jirku (who's new 12 will be out on FASRAT later this year).