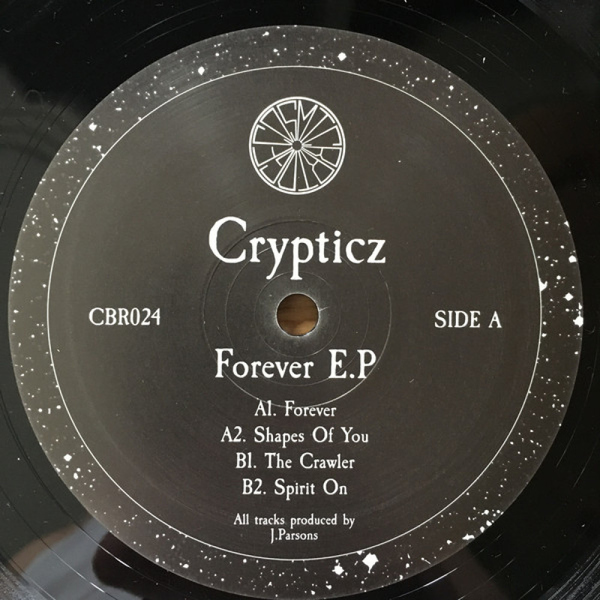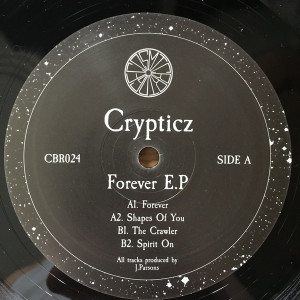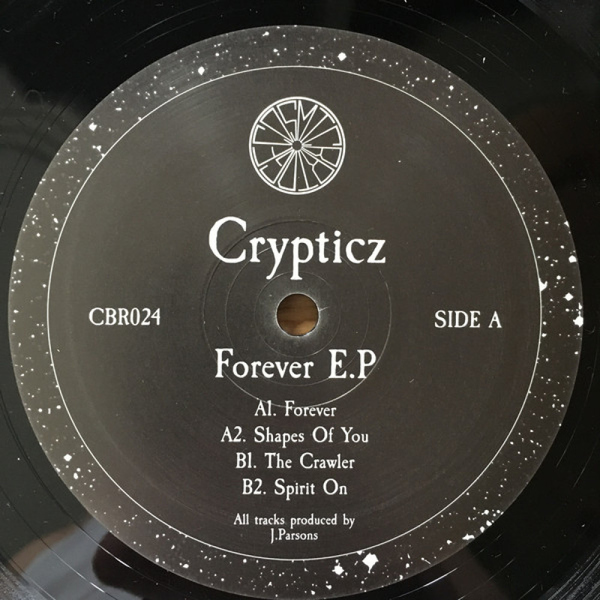 Beschreibung
Cosmic Bridge welcomes yet another new talent to the roster: UK producer Jordan Parsons aka Crypticz, who for the past few years has been distilling influences from drum & bass, dubstep, and footwork into a deeply personal sound. Following EPs and singles for Different Music, Inflect Audio, and Doc Scott's own 31 Records, Crypticz delivers a personal, emotive release for Cosmic Bridge. Forever was put together over the past year by Om Unit and Crypticz — with the label boss inviting Parsons to take more risks and guiding him into the fog.' As a result the EP offers a distilled, more refined take on the dub aesthetic that has powered the young producer's music to date.

The title track gets right to the point with layers of delayed bleeps and clicks creating a dense rhythmic bed. Crypticz then finds the space in the layers inserts a simple 2-step drum pattern as well as a driving, guttural bass line, and strings to complete the sonic picture. Breathe, close your eyes, and just let go. 'Shapes of You' was inspired by a collection of '80s synthesizer sounds Om Unit shared with Crypticz and which drove the creation of a track with distinct yet complimentary melodic and rhythmic parts. The slow, droning synthesizers envelope the listener while the gently rolling rhythm stands somewhere to the side. The overall mood is inviting and meditative, full of space for the listener to nestle in and find their own shape.

'The Crawler' is the EP's most direct dancefloor track yet still sidesteps the obvious, an eyes-down roller in the finest Cosmic Bridge tradition. Flutes, percussion, and synthesizer elements expand slowly to achieve a subtle sense of progression despite the track's seeming sense of stasis. The EP closes with 'Spirit On (For Z)', written as a dedication to a loved one, a spacious and stretched out ambient workout with sparse percussion, droning bass, and softly layered pads that still manages to give a sense of rolling out despite the lack of obvious rhythms.