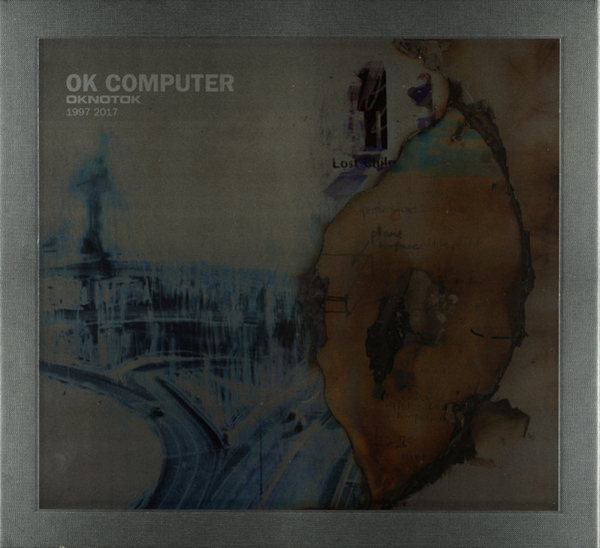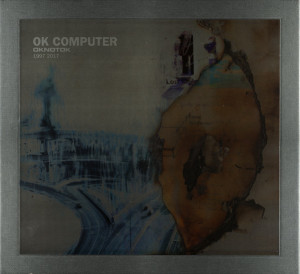 OK Computer Oknotok 1997-2017 (Ltd. Ed. Boxset)
Um den Artikel zu bestellen bitte dem Warenkorb hinzufügen und zur Kasse gehen.
4.
Subterranean Homesick Alien
---
6.
Exit Music (For A Film)
---
12.
Climbing Up The Walls
---
26.
Polyethylene (Parts 1 & 2)
---
29.
How I Made My Millions
---
34.
Let Down (Thom 4track)
---
35.
I May Be Paranoid But Not An Android..
---
36.
Attention (Thom 4track)
---
37.
Noise Sketch By Nigel
---
38.
Climbing Up The Walls (Abbey Road Strings)
---
39.
Someone Help This Guy..
---
40.
Motion Picture Soundtrack (Solo Piano)
---
42.
The Jumbled Words Of Climbing Up The Walls Read By Little Dan Clements
---
43.
Lull (Ed Guitar Infinite Reverb)
---
44.
Airbag Drums Through Moog
---
45.
Karma Police In Space Echo
---
46.
Karma Police Voice Through Telephone
---
48.
Piano Sketch By Jonny
---
49.
Big Bird Story By Stanley Donwood
---
50.
No Surprises (First Idea From A Soundcheck Somewhere)
---
57.
Jonny's Radio From Climbing Up The Walls
---
58.
Climbing Up The Walls (Thom 4track)
---
59.
A Piano Lies Down In The Middle Of The Road
---
60.
Transposing Noise Sketch By Nigel
---
61.
Early Paranoid Android Version Jonny & Thom
---
62.
Alternative Paranoid Android Ending Live In Pittsburg
---
63.
Airbag Early Acoustic Version
---
65.
Paranoid Android Loud Room And St Catherine's
---
66.
Nigel A.M.S. Paranoid Guitar Sample
---
67.
Nude Early Band Version
---
68.
The National Anthem (Thom 4track)
---
70.
Man Of War Live In Montpellier
---
71.
Nigel A.M.S. Delay Again
---
72.
Thom's Acoustic As Microphone In Climbing Up The Walls
---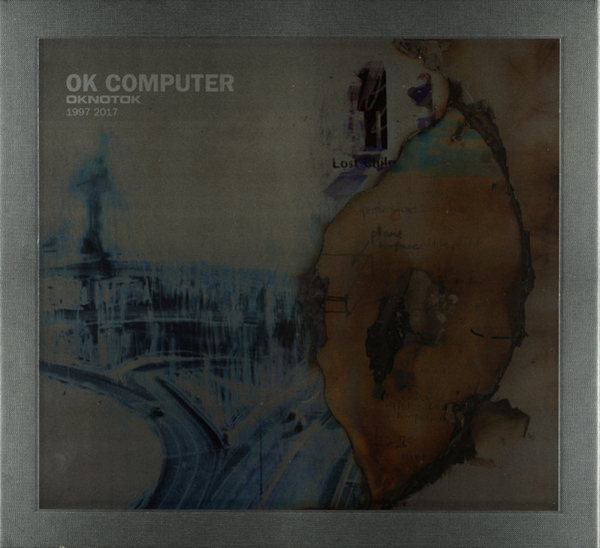 Beschreibung
Stark limitiertes 3 LP Deluxe Box Set inklusive 3 Bücher mit Covern, Skizzen, Songtexten etc. + eine C90 Kassette etc.
"OK Computer" wurde ursprünglich am 21. Mai 1997 veröffentlicht, in Deutschland kam das Album mit etwas Verspätung drei Wochen später auf den Markt. Das von Nigel Godrich produzierte Werk beinhaltet Songs wie "Paranoid Android", "Karma Police", "Lucky" sowie "No Surprises" und gilt damit als der große Klassiker der Bandgeschichte. Mit "OK Computer" feierten Radiohead nicht nur ihren endgültigen Durchbruch, sondern auch ihre erste Nummer 1 in den britischen Albumcharts. Zum zwanzigsten Geburtstag veröffentlichen Radiohead das gute Stück erneut, allerdings in einer aufgebohrten Jubiläumsedition. Auf "OK Computer - OKNOTOK 1997-2017" befinden sich neben den Originalsongs acht B-Seiten-Stücke sowie drei Tracks, die bei den damaligen Sessions entstanden, aber bislang unberücksichtigt blieben. Das komplette Material wurde aufwändig aus den alten analogen Aufnahmen remastered und dürfte Fan-Herzen im 3/8-Takt schlagen lassen. The vinyl is housed in a hardcover book along with 40 pages of artwork and lyrics. There is also a 104 page notebook, a 48 page sketchbook of artwork and notes, and a C90 cassette mix tape compiled by the band, taken from 'OK Computer' session archives and demo tapes.