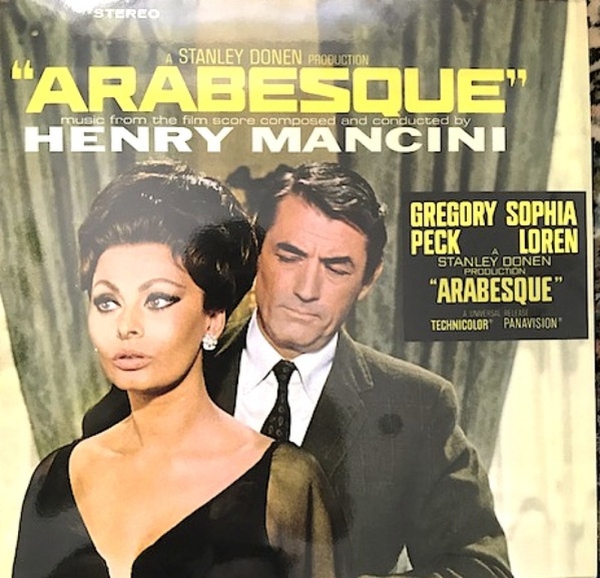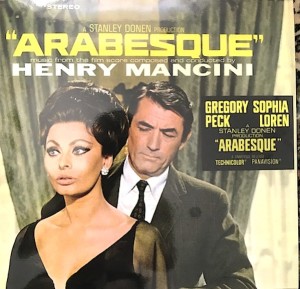 Arabesque (Henry Mancini) (Ltd. Green Vinyl)
Um den Artikel zu bestellen bitte dem Warenkorb hinzufügen und zur Kasse gehen.
2.
We've Loved Before (Yasmin's Theme) (Instrumental)
---
7.
We've Loved Before (Yasmin's Theme) (Vocal)
---
10.
Part I. Arabesque Theme
---
11.
Part II. Aquarium Scene
---
12.
Part III. Arabesque Theme (Reprise)
---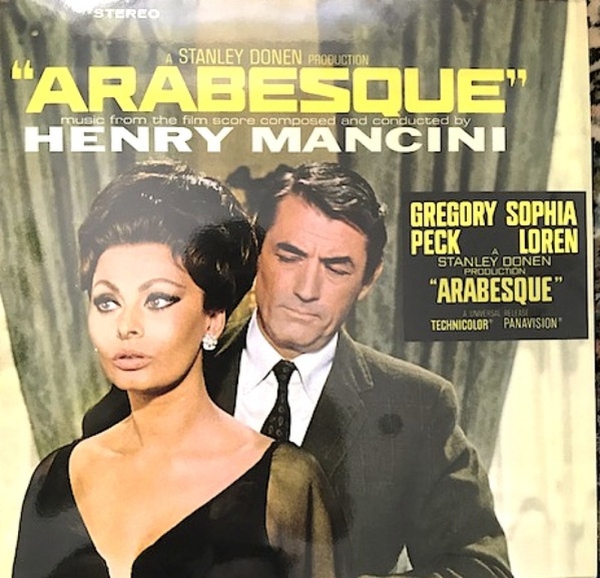 Beschreibung
180 GRAM AUDIOPHILE VINYL PVC PROTECTIVE SLEEVE FIRST PRESSING OF 500 INDIVIDUALLY NUMBERED COPIES ON GREEN VINYL

Henry Mancini composed and conducted the score for the 1966 film Arabesque, starring Gregory Peck and Sophia Loren.

The soundtrack album contains nine instrumental pieces, including "The Zoo Chase" in three parts and a vocal version of "We've Loved Before" performed by a mixed chorus.

As you might expect from music written to serve a film about international intrigue, the moods vary from exotic with "Arabesque," and "Facade" to whimsical in "Ascot" to what can only be described as spy music in "The Zoo Chase, Pt.

3". "Something for Sophia" is a jazzy, rhythmic composition that features the guest trumpet of Jack Sheldon.

The most compelling piece is the spooky "Dream Street," written to accompany a bizarre murder scene, which is nearly as ambient and odd as Brian Eno's Ambient 1: Music for Airports.

The first two parts of "The Zoo Chase," too, find Mancini working in this otherworldly realm of tense, atmospheric music.

Arabesque is an intriguing instrumental work of many moods and styles that can be enjoyed on its own merits.

The first pressing on green vinyl is limited to only 500 copies.