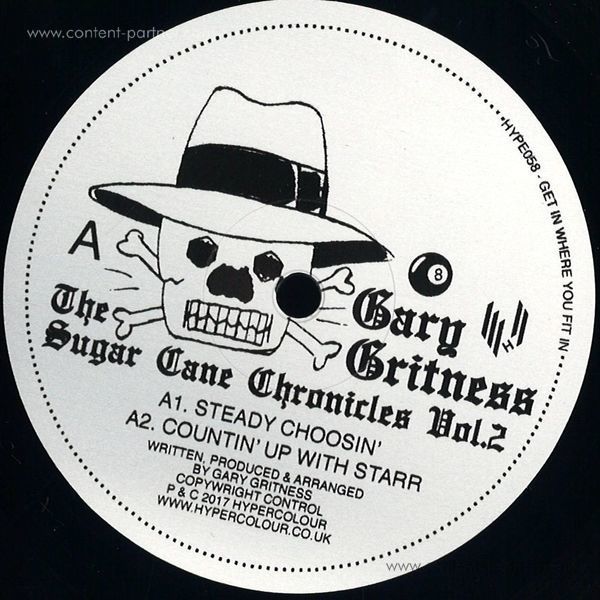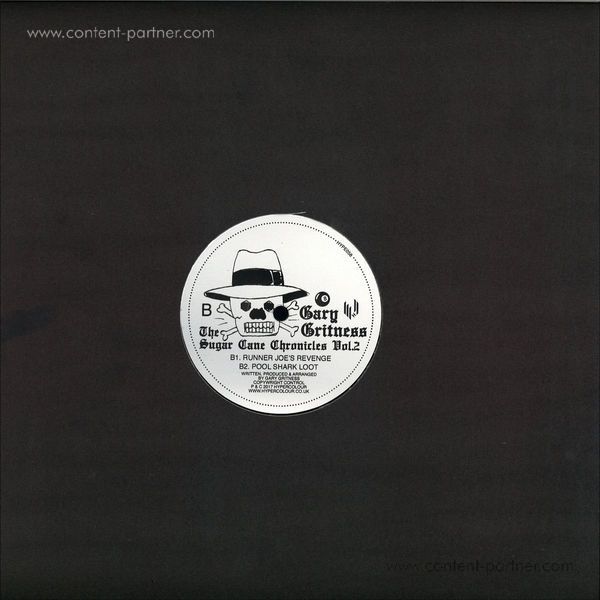 The Sugar Cane Chronicles Vol. 2
Um den Artikel zu bestellen bitte dem Warenkorb hinzufügen und zur Kasse gehen.
2.
Countin' Up With Starr
---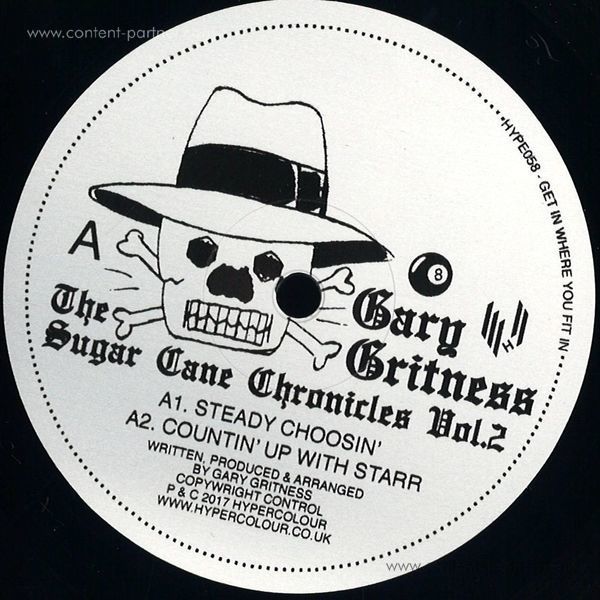 Beschreibung
Returning to Hypercolour with a second volume of his Sugar Cane Chronicles, Gary Gritness lays down more devastating funk and classy riffing over his trusty Roland 606. After the first volume, released last April, sold out its vinyl run, Gritness delivers more explorations and adventures into his unique and soulful world. Having elusively built his reputation as an outstanding session player, live producer and fantastically dressed Funkateer, Gritness has delivered a handful of releases on labels like Clone Crown Ltd, Nyami Nyami and his own DIY and cassette-only Slikk Tapes. "Steady Choosin" gets downright fusion-jazz and Gritness fires out seductive melodies and latin piano playing of the highest order whilst "Countin Up With Starr" delves into a darker well of synth mania, with a sexual groove reminiscing of Rick James, all the while retaining Gary's signature licks and riffs. "Runner Joe's Revenge" on the flip ramps up the hysteria for a gritty and colossal production that typifies his love of cyberpunk soundtracks and the drama and narrative to be found in this style. "The Sugar Cane Chronicles Vol. 2 closes with the low-slung "Pool Shark Loot", wrapping up on a mysterious and captivating tone; its wandering bassline and melodic touches carrying all the signature Gritness sounds, with the P-Funk sleaziness on top.