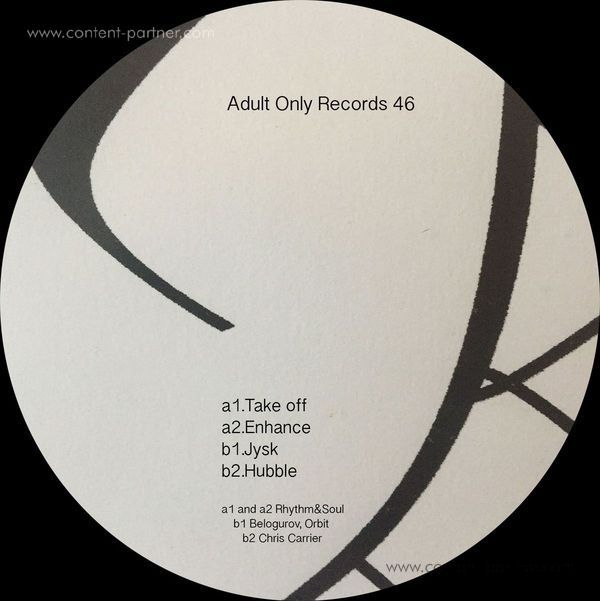 Um den Artikel zu bestellen bitte dem Warenkorb hinzufügen und zur Kasse gehen.
1.
Take Off - Rhythm&soul
---
3.
Jysk - Belogurov, Orbit
---
4.
Hubble - Chris Carrier
---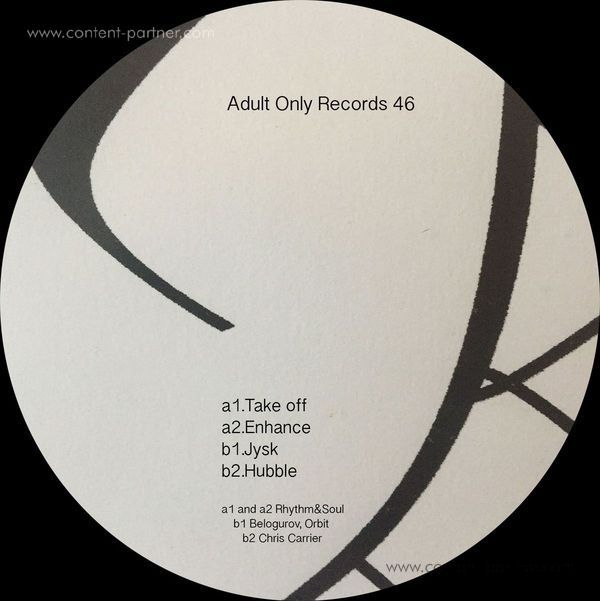 Beschreibung
Incoming! Adult Only 46 is here and it's another biggie. Chris Carrier's trusty label always delivers the funk and this release is no exception. Featuring Rhythm&Soul plus Russian newcomers Belogurov and Orbit and the bossman Carrier himself, it's comprised four tracks, all with their own unique groove and atmosphere - perfect for anyone who loves deep rhythmic house music with hypnotic sensibilities. Rhythm&Soul takes one side of the record, the first of his tracks 'Take Off' comes in with sturdy beats pushes things along at a steady pace. His use of 'live' sounding percussion is evident throughout, working perfectly alongside a captivating double bass keeping things moving. If you manage to stay still while this is playing then there's something wrong with you, utterly irresistible. The second track from the Madrid-based producer is another upbeat joint. The deep bassline bounces up and down while razor sharp hats slice and dice their way through the lower end. As with most of Rhythm&Soul's work, there are lots of nuances and details peppering the track, keeping it interesting from start to finish. On the flip side we have the Russian boys Belogurov and Orbit, who deliver eight minutes of pleasure with 'Jysk'. Smooth cosmic grooves rise up off this steaming hot, sensual cut. A naughty allure emanates from this track as it moves forward, subtle pads swirling in the background to suck you in and keep you locked to the groove. And to round things off, Chris Carrier delivers a typically eccentric roll out. Subtle beats are placed over an analogue low end together with a selection of strange sounds direct from Carrier's well-equipped lab. Variations in the rhythm and texture keep this one interesting all the way until the end.And there it is, another hot one from the Adult Only camp... strictly for over 18s!