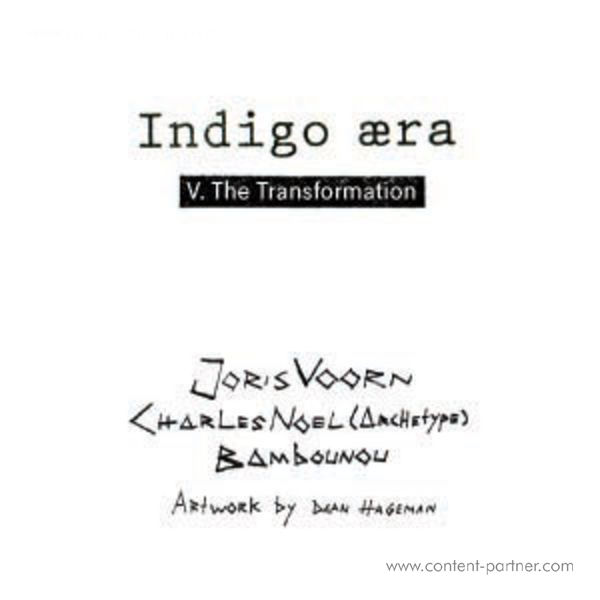 Um den Artikel zu bestellen bitte dem Warenkorb hinzufügen und zur Kasse gehen.
1.
Joris Voorn - 500 Models (Demo Mix)
---
2.
Charles Noel A.k.a. Archetype - Untitled
---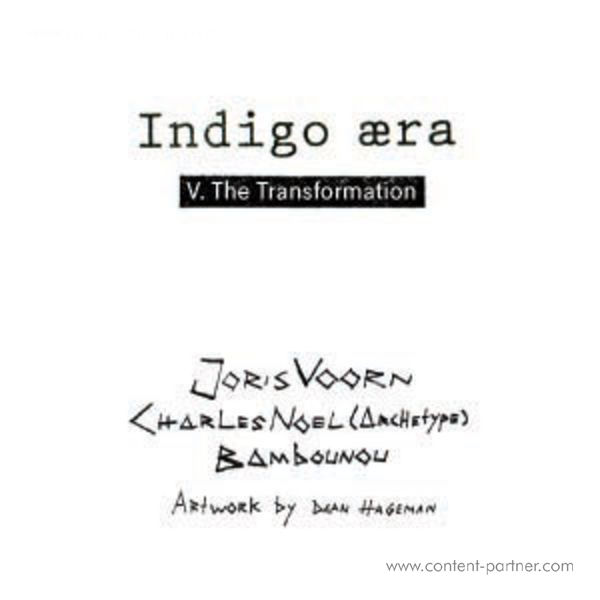 Beschreibung
Lost Archives Vinyl Part V/V 'The Transformation' feature Joris Voorn, Charles Noel a.k.a. Archetype, and Bambounou

"A CELEBRATION OF 5 YEARS INDIGO ÆRA"

Over the course of the past five years, Amsterdam based label Indigo Aera has evolved in to one of the most trustworthy and respected contemporary Detroit techno labels around.

Apart from new music that's mostly analog based and highly energetic, head honchos Maarten Mittendorff en Jasper Wolff decent to the vaults of early day, soul-searching techno regularly, digging up forgotten gems to re-issue them with modern quality standards. Esteemed artists like Stephen Brown, Skudge, Steve Rachmad, Antigone, Louis Haiman and Kirk DeGiorgio all contributed to Indigo Aera, and there's more to come.

The Lost Archives Special consists of unreleased tracks from absolute legends, to music that has never been released in a physical form before, to fresh compositions of techno's most talented contemporary artists.