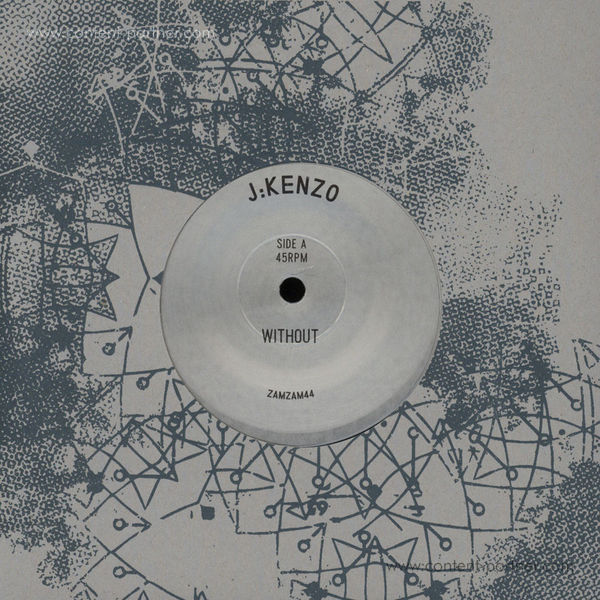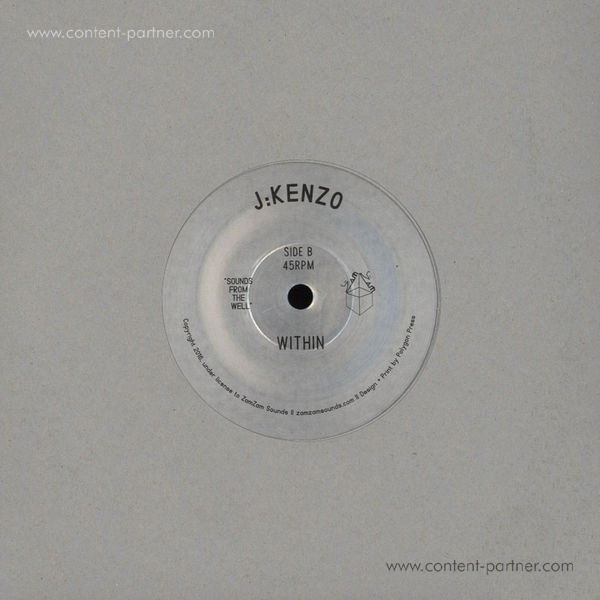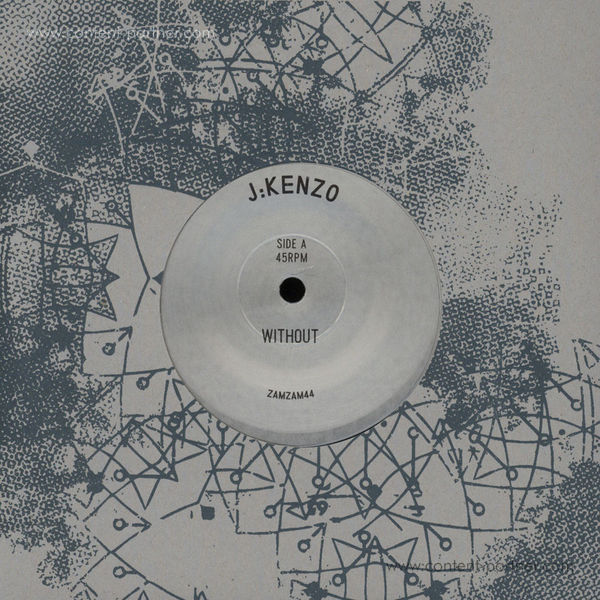 Beschreibung
It's no exaggeration to say that J:Kenzo is one of the leading lights of underground bass music today. As a producer for labels as diverse, venerable, and crucial as Tempa, Metalheadz, and Exit Records he makes much of the music defining the moment from drum & bass to steppers. He also shapes our listening and dancing through the careful curation of his own Artikal Music UK and Lion Charge imprints, to say nothing of his monthly Rinse FM show and non-stop global touring. Needless to say we were extremely pleased when he approached us with two tunes tailor-made for ZamZam.

Without" is a 140 workout, at once minimalist, muscular, meditative and sinister. A deep skanking pad and synthetic percussion set the stage for the leaden kick and steady hi hat pulse calling all dancers. Rockers' drum fill and test tone sprinkle dubwise flavor as the haunting melodics waft through, as hypnotic as smoke trails in a cloudy studio. Without' is perfectly crafted in every respect.

The flip side Within' is another expertly honed journey into deep 140 waters, heavy on the atmospherics that recall wide open vistas and treacherous seas. Synth and bass work as one, surfacing and diving to both anchor and propel a massive riddim both heady and totally physical. The hi hat is again steady with punctuating snares & claps, huge chasms of space open up leaving the listener stunned at the depths within.