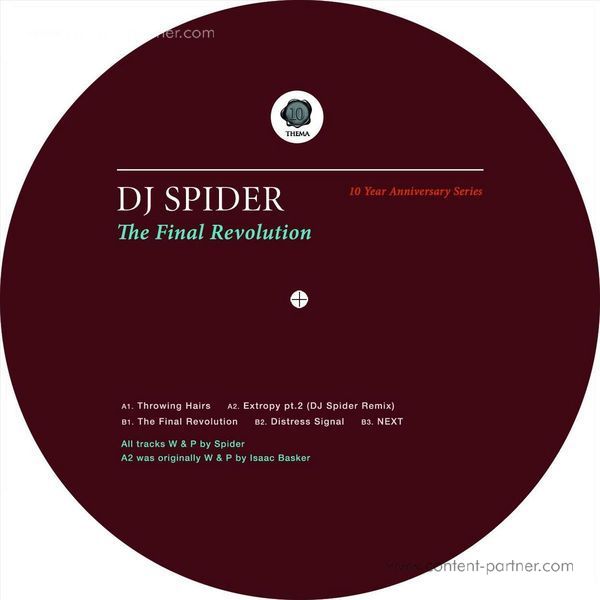 2.
Extropy Pt. 2 Dj Spider Remix
---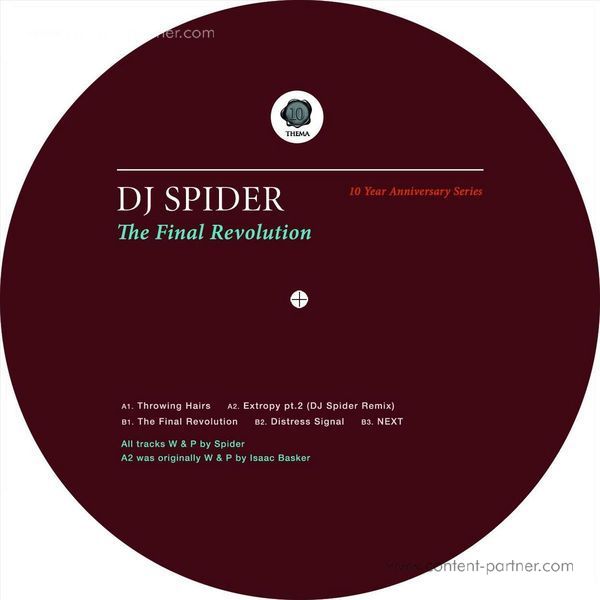 Beschreibung
Continuing with force into our 10 year anniversary celebration comes the second 12' swiftly after the first. With such a consistent stream of inspiring creativity flowing our direction we have no choice but to keep up the pace.
Thema 46 was hatched from someone so deeply ingrained in the underground that he barely needs an introduction. From his RA 'label of the month' featured imprint Plan B Recordings, to his thoroughly played productions on labels such as Rekids, Killekill and The Trilogy Tapes, DJ Spider has been a mainstay on the murkiest, most disorderly dance floors for years. His sound is characterized by disjointed elements lurching around in a off-kilter yet magnetic way that forces you to move in ways you didn't know you could. From the hell scorched, pitch bent echoes of 'The Final Revolution' to the lo-fi groove antics of 'Distress Signal', DJ Spider proves once again that no one can do it as perfectly weird as he can."