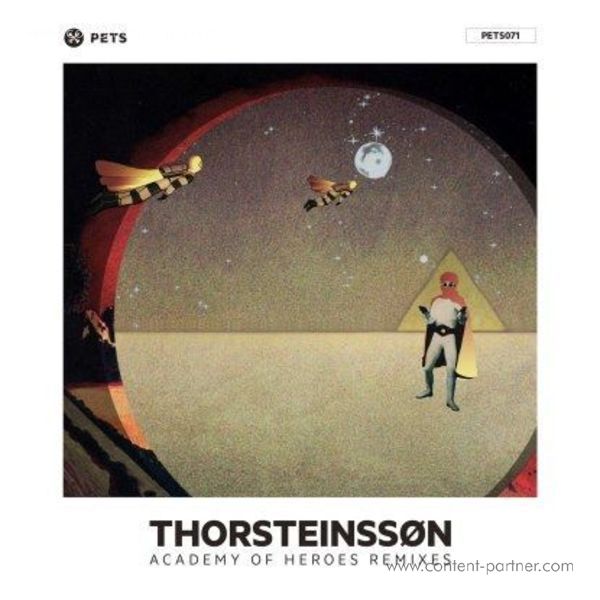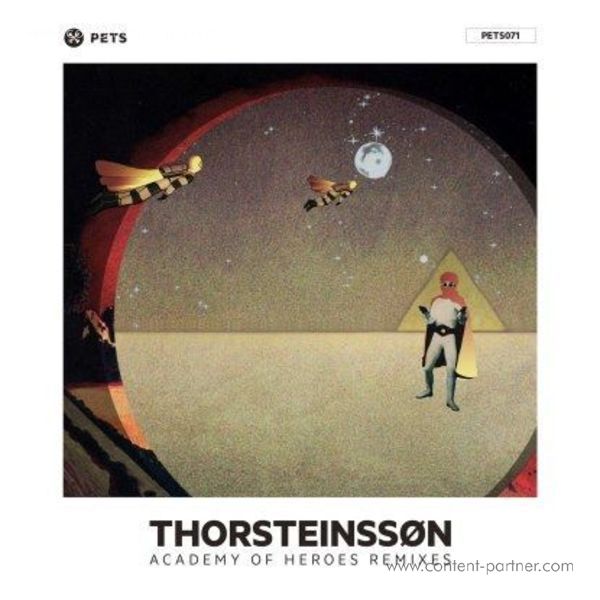 Academy Of Heroes Remixes EP
Um den Artikel zu bestellen bitte dem Warenkorb hinzufügen und zur Kasse gehen.
1.
Sixtrak Blues (Ashworth Remix)
---
3.
Midnight At Taffey's (Cab Drivers Remix)
---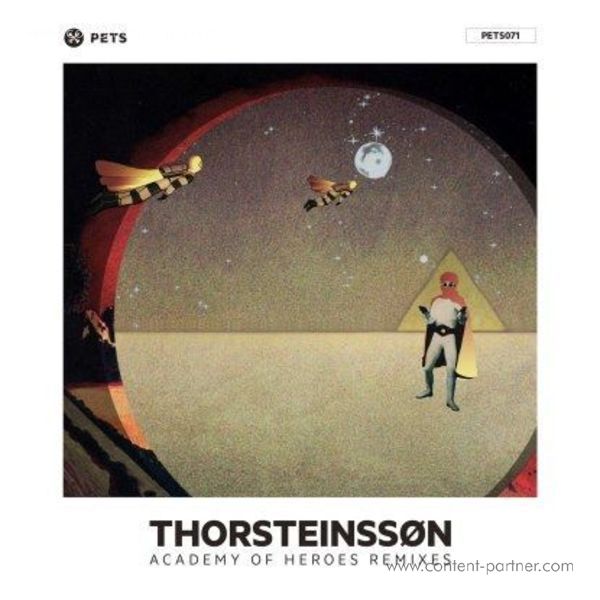 Beschreibung
With the highly anticipated release of Thorsteinssøn's 'Academy of Heroes' album on the horizon, Pets Recordings have decided the flip the switch early and precede the longplayer with a fantastic trio of remixes. Academy of Heroes is described as 'deliciously cosmic and cheerily schizophrenic' and looking to break down and reconstruct some of this glorious frenzy are three exciting producers, each of which have chosen a track from the album to remix. First up is London based Pets pal Ashworth, who returns to the label for the first time since December's 'Collapsed' ep. 'Sixtrack Blues' is the track of choice with Ashworth harnessing the originals dreamy vibe and adding a punchy guitar driven groove. Talking of 'punch', Gerd steps up, under his Geeeman guise, on a rework of 'Sammy'. Taking the original's liquidy and acidic melody the Dutchman straightens and replays, replacing the original's loose drums with a raw, kickass rhythm of his own to turn Sammy into a warehouse weapon. Fresh from their Boiler Room debut, Berlin live act Cab Drivers select the bulbous cosmic disco of 'Midnight At Taffey's' to resculpt. A driving drum pattern turns the original slomo groover into a stellar swinging workout. A superb selection of remixes, each far removed from Thorsteinssøn's originals. Making the anticipation for the Academy Of Heroes that much greater. Enjoy!
Deep House
Thorsteinsson
horse on horse
9,15 €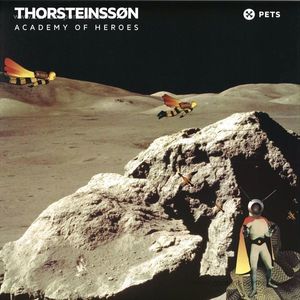 Deep House
Thorsteinsson
pets recording
19,99 €