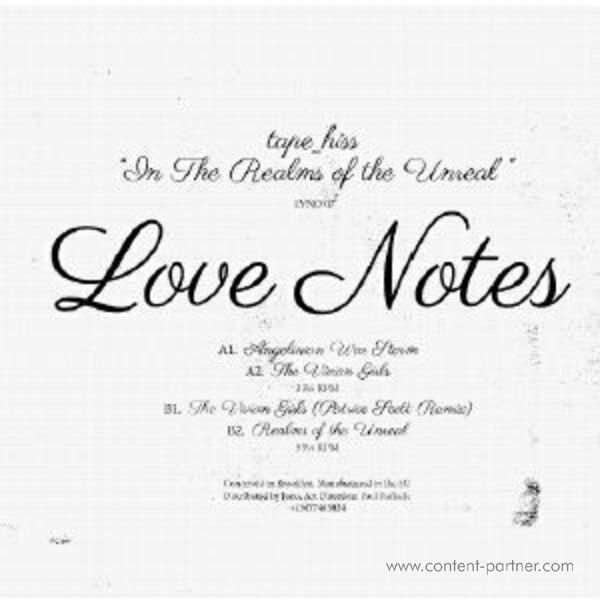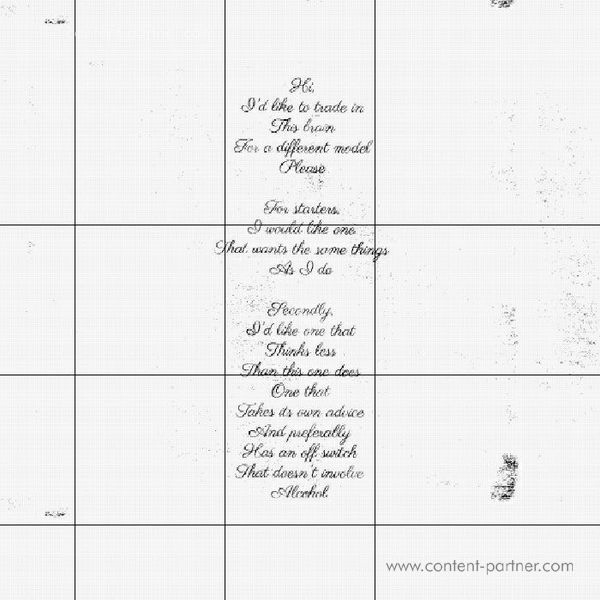 In The Realms Of The Unreal
Um den Artikel zu bestellen bitte dem Warenkorb hinzufügen und zur Kasse gehen.
3.
The Vivian Girls (Patrice Scott Remix)
---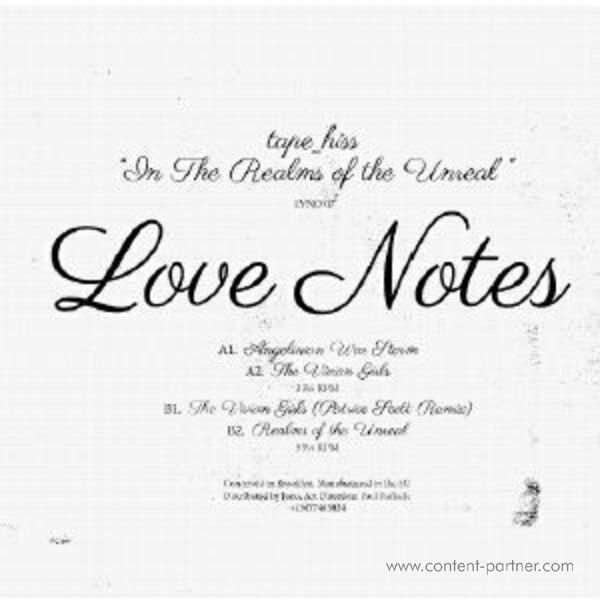 Beschreibung
San Fran-based artist, tape_hiss releases his second EP on Love Notes and you can clearly hear both his sound and the label's maturing in tandem. Moving on from the depth of his first record, Love is a Dog from Hell, tape_hiss takes things into headier waters, going heavy on the acid and the rugged basslines on this 4 track EP. Angelian War Storm begins in exactly that fashion, with 303s squelching and bassbins rattling. This continues through the clear standout trackout, The Vivian Girls. The gears shift a bit on the B1 where Sistrum boss, Patrice Scott is allowed to rework The Vivian Girls and does so in a warbly, dirty jazz fashion. tape_hiss then closes things out with the title track, Realms of the Unreal, which uses an appropriate sample annoucing, "This is me, yo. Right here", and it does very much sound to us like this budding artist is annoucing himself to the world in a most proper fashion. We can't wait to hear what comes next from both artist and label.
House
Tape Hiss
Lost Palms
9,79 €
Deep House
Tape Hiss
Love Notes
9,65 €
Deep House
Tape Hiss
Just Jack Recordings
9,65 €