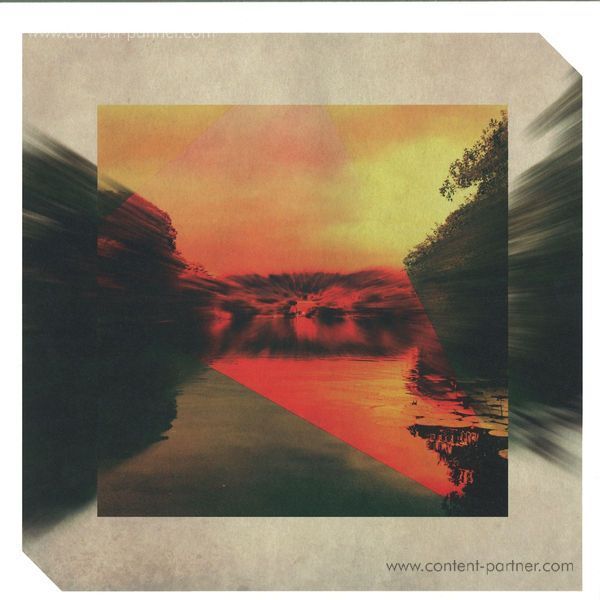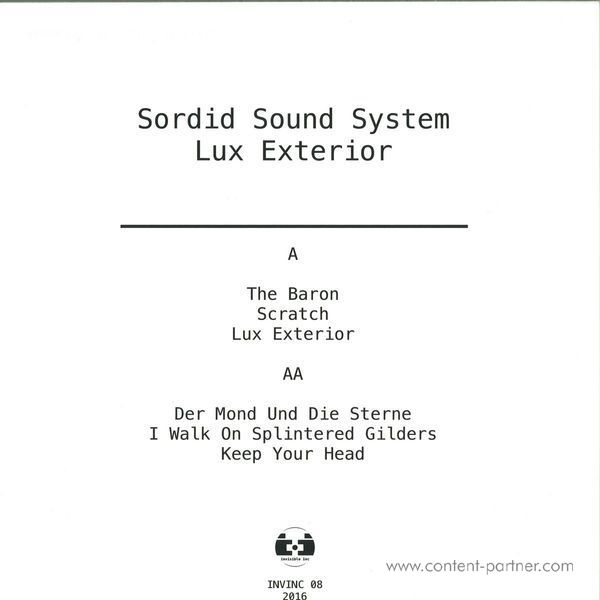 Lux Exterior
Genre:
Electro / Electronic
Um den Artikel zu bestellen bitte dem Warenkorb hinzufügen und zur Kasse gehen.
4.
Der Mond Und Die Sterne
---
5.
I Walk On Splintered Gilders
---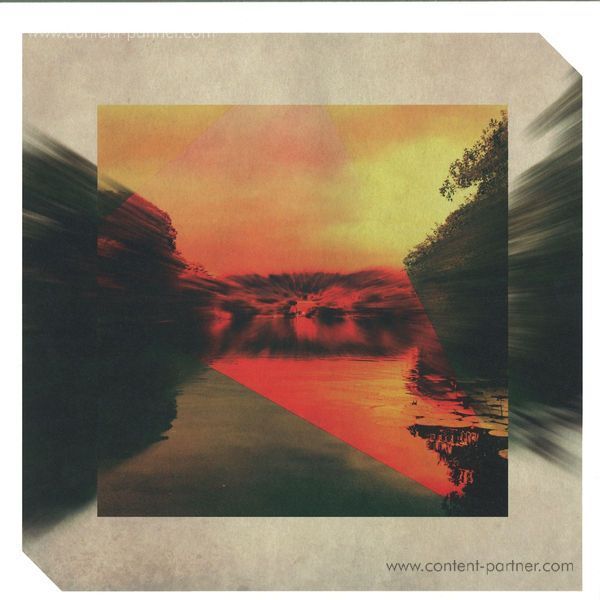 Beschreibung
Lux Exterior is the long player follow up to Sordid Sound System's debut EP In A Year Of 13 Moons (INVINC 04) which came out last year garnering plays from the likes of Andrew Weatherall, Manfredas, Mr TC, Mutant Disco and Krossfingers.
The new record features 6 tracks once again recorded during overnight sessions in Glasgow's Green Door Studio utilizing several beat up analog synths, two Roland Space echoes and the studio's Tascam MS16 multi-track tape machine.
Lux Exterior is an eclectic body of music arising from what its producer describes as "a series of musical collisions and vocal experimentations".
The record begins with the motorik hypno drama of The Baron, followed by the post punk dub psych of Scratch and then the sprawling widescreen Technicolor of the title track. The B-side opens on the floor of a cosmic discotheque with Der Mond and then works its way through the minimalist -voodoo swamp funk of I Walk On Splintered Gilders before closing with the unhinged synth dancehall styling's of Keep Your Head.
300 copies only (with download card).