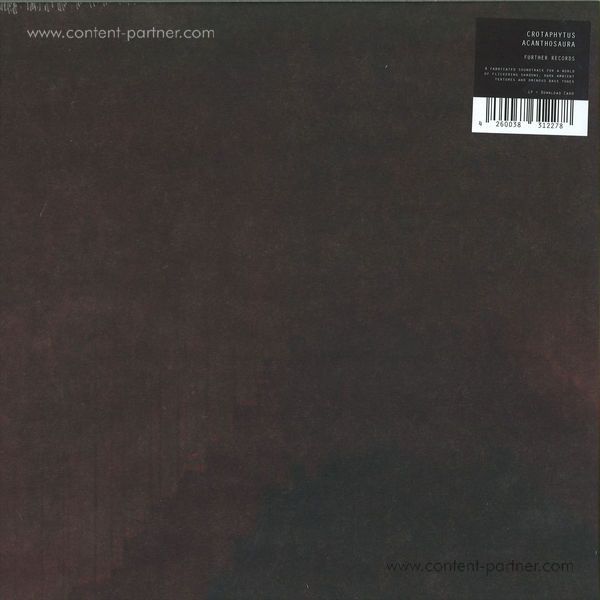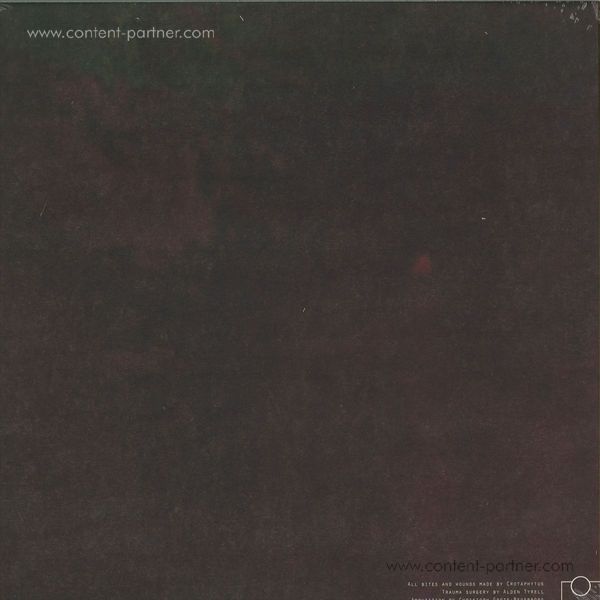 Um den Artikel zu bestellen bitte dem Warenkorb hinzufügen und zur Kasse gehen.
1.
Cyclura Cornuta (2:03)
---
2.
Xenosaurus Platyceps (6:26)
---
3.
Conolophus Subcristatus (1:20)
---
4.
Caiman Latirostris (5:48)
---
5.
Iguana Delicatissima (3:48)
---
7.
Amblyrhynchus Cristatus (3:22)
---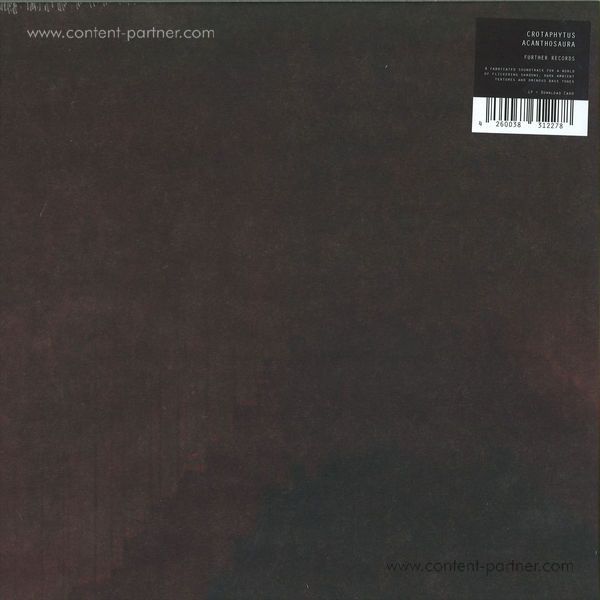 Beschreibung
Robert Witschakowski takes a break from rewiring the rules of electro with his prolific The Exaltics project to deliver the eerie soundtrack album, 'Acanthosaura'. Working with Nico Jagiella - with whom he co-runs the Solar One label - the pair have created the soundtrack for a world of flickering shadows, dark ambient textures and ominous bass tones. It's the first Crotaphytus release in six years and according to Witschakowski, a project stemming from his love of reptiles and movie soundtracks. Like previous Crotaphytus releases on Solar One, 'Acanthosaura' is a deeply atmospheric affair. With each track title a reference to different types of lizards, from the death-paced drums of Cyclura Cornuta' to the slow-motion ebm-disco groove of Xenosaurus Platyceps' and the murderous subs of Caiman Latirostris". In between, the dark ambient passages of Conolophus Subcristatus' and Amblyrhynchus Cristatus' as well as nods to The Exaltics' spaced out electro in Iguana Delicatissima". However, Robert insists that the album remains true to the project's ethos. Crotaphytus is always dark and haunting. The project has no rules and that gives us the total freedom to make everything with it. I make also different styles with The Exaltics, but I have a concrete vision every time. With Crotaphytus, we let it flow and see were we land at the end. For this album, we tried to create an atmosphere like you are in a deep jungle, chased by giant lizards. Ambient has really the power to transport feelings. I guess this is subliminal in us from watching films.