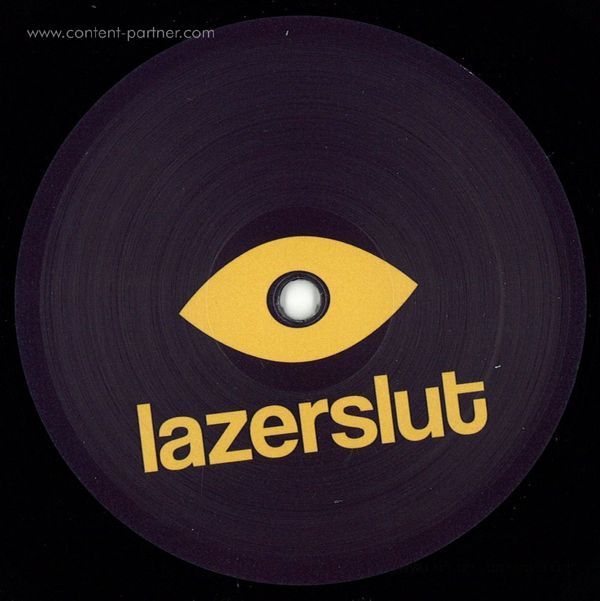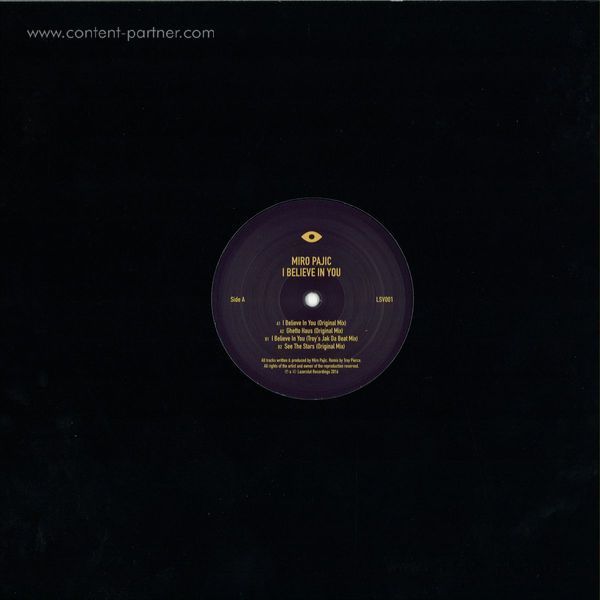 Um den Artikel zu bestellen bitte dem Warenkorb hinzufügen und zur Kasse gehen.
3.
I Believe In You (Troy's Jak Da Beat Mix)
---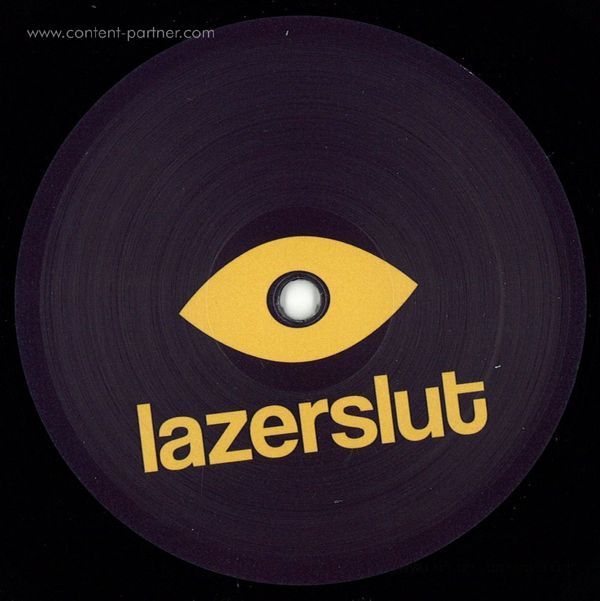 Beschreibung
With almost 50 digital releases in the space of 8 years, it's about time we gave the vinyl junkies what they want: Lazerslut on wax. An intense studio period recently took place and the three originals on this release come straight from the obscure soul of Miro, a genius mind backed by two decades worth of music production experience. The EP comes topped with a remix by Troy Pierce.

A1: I Believe In You is unerringly THE Pajic-sound! On a tight groovin' bass line, the low sneaking voice babbles on a bubbling background until a nasty squeak makes the track go mad.

A2: Ghetto Haus has nothing to do with today's G-House movement. It's Miro's definition of a loopy voice cut, grazing on a seemingly endless cheep with a dirty bass to match.

On the B-Side, Troy Pierce delivers a masterful slice of weirdness with the Jak Da Beat Remix of I Believe In You. The Items&Things producer induces mysterious spaces on a beat full of suspense, creating an ideal backdrop for those more special experiences.

Last but not least, See The Stars shows once again how tight rhythms can be. Shuffled hats and well-directed bass stabs create the flow for a trippy, grinding voice - very sexy. Not one to be missed!
Techno
miro pajic
harthouse
7,69 €
Techno
miro pajic
syndikaat records
7,79 €
House
miro pajic
censored records
7,19 €