Hamburg Elektronisch 3 - 2cd+download
17.
Keep Pushin (Session Victim Mix)
---
29.
Track 10:30 (H.O.S.H. Remix)
---
Beschreibung
Stunning project shocasing hamburg´s finest. 2 CD for special 1 CD price! includes downloadcode to the full, unmixed tracks from CD2! - 2CDs in a digipac for a special price include in total 29 tracks (DJ Koze, Remute, Smallpeople, Extrawelt, Isolée, André Winter/H.O.S.H., Lawrence, Vincenzo, Boris Dlugosch. a.m.m), no less than 15 of these are new and exclusively produced by Wareika, Erobique, Oliver Huntemann, RVDS and many more - There´s a vinyl EP too. hfndisk30 !! When approaching the Hamburg music scene, make sure not to confuse its estimable past with the present. Always take a step further and don't forget the ones who didn't fit in. Those will be found within the environment of the Golden Pudel Club - still a statement, politically and in regards to music. And there is Golem - the place to go for those Bohèmes into Jazz, Marcuse and Minimal Techno. Frappant hosted Off-Partys for those into art. There are Grünanlagen open airs in the summer, PAL in Karoviertel, TurTur in Wilhelmsburg, Uebel & Gefährlich and many more. The club owners' valuation for music and dancing excels the one for business. Some of them kind of exceed the limit of this practice and maybe shouldn't be mentioned here. (sorry trade office). Off the beaten tracks there's a vivid scene of dedicated hosts and labels such as Smallville, Pampa, Derivé Schallplatten, Baalsall Records, Diynamic Music or hafendisko. Among others, always among others. The series - hamburg elektronisch already tributed two compilations under the slogan - von house zu house to this diversity. Its high quality level proceeds with the third issue of 29 (mainly exclusive) tracks from e.g. DJ Koze, Erobique, Christopher Rau, Isolée and Lawrence. Via Double-CD, a digital album (separate tracks and mix) and a 12 EP, - hamburg elektronisch 3 presents the electronic sound of a city where more than a few ships are in motion.
Electro / Electronic
Sid Le Rock
Hafendisko
15,99 €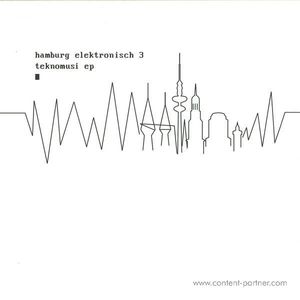 Tech-House
Various Artists
Hafendisko
8,59 €