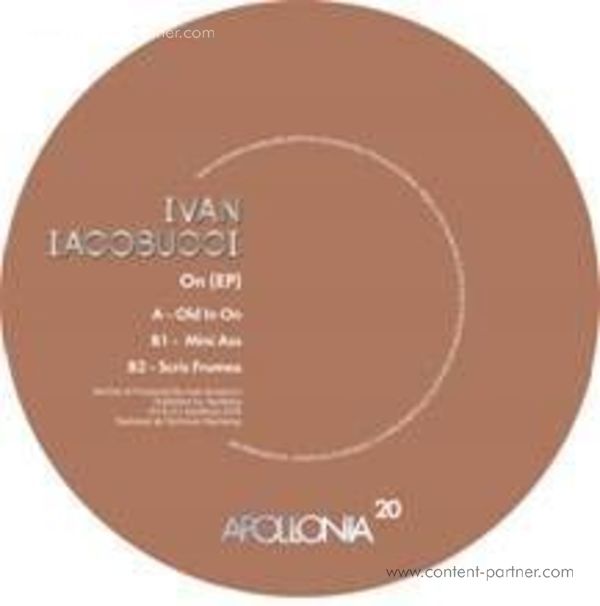 Um den Artikel zu bestellen bitte dem Warenkorb hinzufügen und zur Kasse gehen.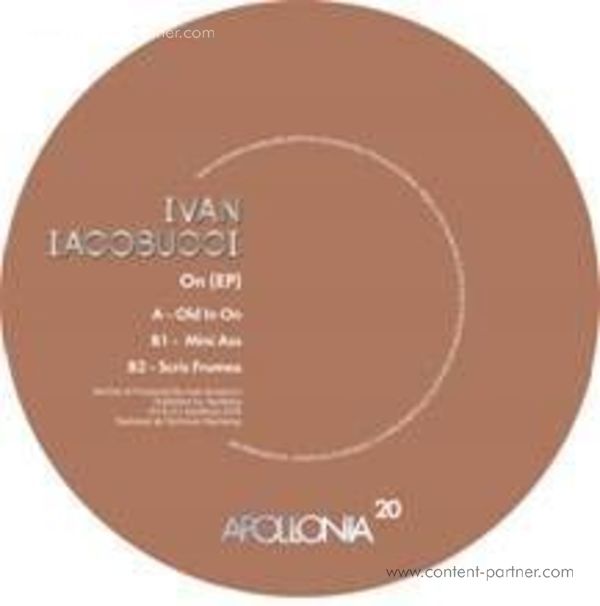 Beschreibung
Italian rudeboy Ivan Iacobucci brings his brand of lowdown funk-influenced tech house to Apollonia with this sterling three-tracker. Over two decades of hard work and dedication to his craft has culminated in Ivan's untainted reputation and widespread respect within the underground from true heads like Zip and, of course, the Apollonia boys. His love of jazz in evident throughout this EP which is full of subtlety and depth, pulsating b-lines and smooth chords are interlaced with razor-sharp percussion and delicate keys.
The first track 'Old In On' has a laid back, though driving, groove, pushing forward with a hefty bassline that is perfectly counterbalanced by the light twinkling keys and barely-there pads. 'Scris Frumos' encapsulates more of an ominous, tribal feeling with intricate effects trickling through every pore of its deep, dark exterior. Its atmospherics keep you intrigued, voices echo in the background and a few moments of softened chimes really intensify the already mysterious vibe.

'Mini Ass' channels more of that electro-funk that forms the foundation of Ivan's love for music, haywire radio pulses prance around stuttered beats, giving it a slightly cosmic feel, while pipes add a more organic nuance to the track. Absolutely masterful work from Ivan, and another inspired addition to the Apollonia catalogue.