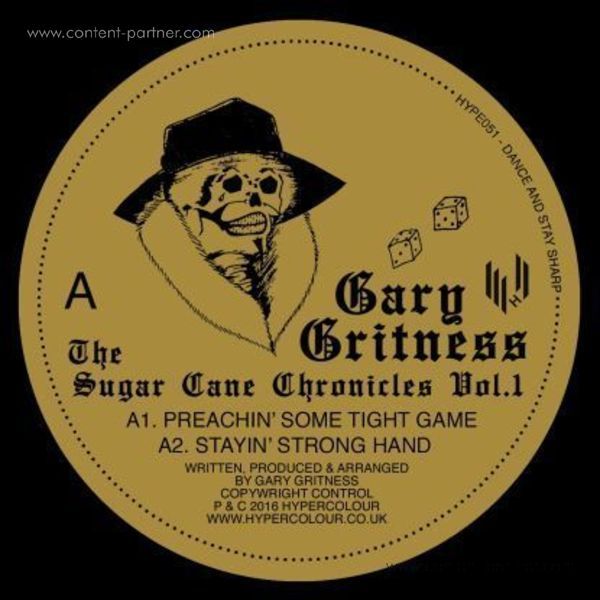 The Sugar Cane Chronicles
Um den Artikel zu bestellen bitte dem Warenkorb hinzufügen und zur Kasse gehen.
1.
Preachin' Some Tight Game
---
3.
Working Girls B2. Fly Shit
---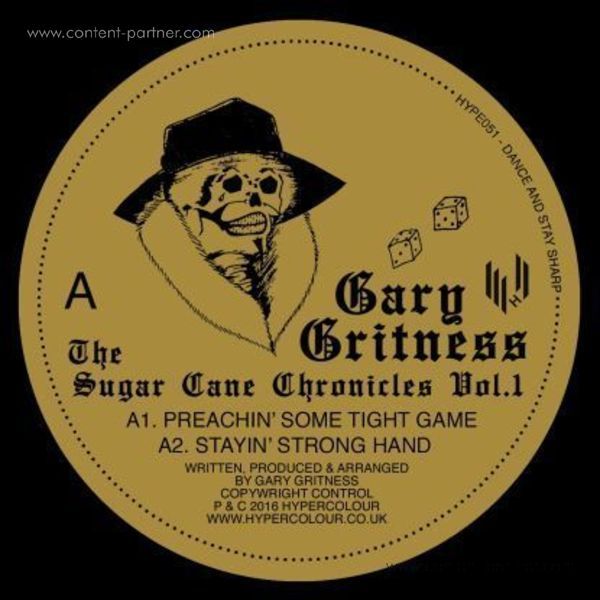 Beschreibung
With two releases already under his belt on Clone, Gary Gritness AKA Slikk Tim lands on Hypercolour with "The Sugar Cane Chronicles Vol. 1". Gritness may be a relatively new name on the block, but his session work for artists like Kenny Bobien, Louie Vega and Grant Nelson has marked up this multi-instrumentalist as a clear talent. Hailing from France, Gritness had been spotted by Underground Resitance's 'Mad' Mike Banks as 'one to watch', and on his Hypercolour release, displays a deft hand of producing futuristic funk sounds. A spot on blend of raw drum programming and blissfull jazz funk riffs, "Preachin Some Tight Game" sets the EP's tone just right with its infectious melodies and cruising groove. Darker 1980's soundtrack vibes are explored on "Stayin' Strong Hand" with its thick analogue atmosphere, whilst the laid back and freestyle vibes of "Working Girls" demands to be played in the Cadillac with the top down! EP closer, "Fly Shit", continues with the tranquil melodies and G-Funk factor.