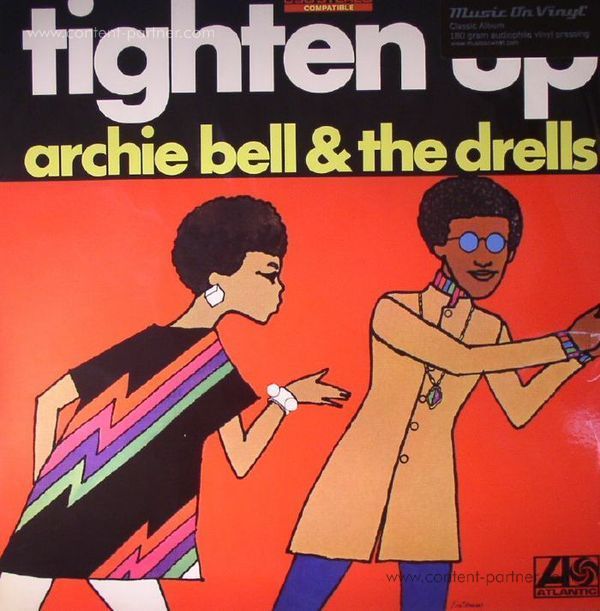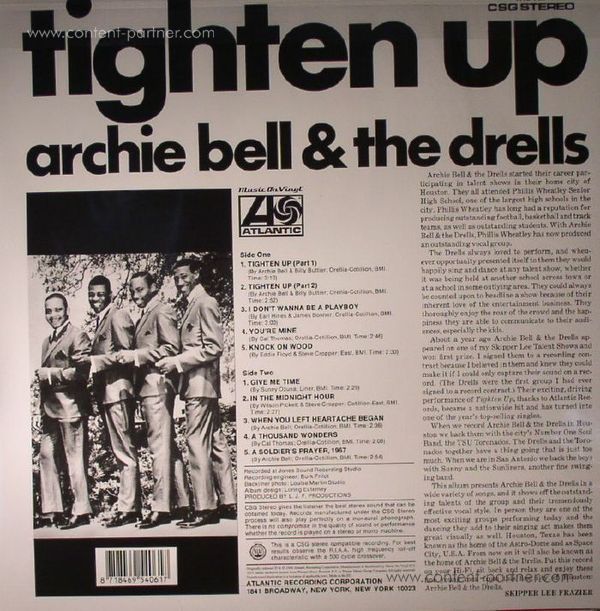 1.
Tighten Up (part 1) (3:13)
---
2.
Tighten Up (part 2) (2:46)
---
3.
I Don't Wanna Be A Playboy (2:54)
---
7.
In The MIdnight Hour (2:26)
---
8.
When You Left Heartache Began (2:18)
---
9.
A Thousand Wonders (1:53)
---
10.
A Solider's Prayer (3:06)
---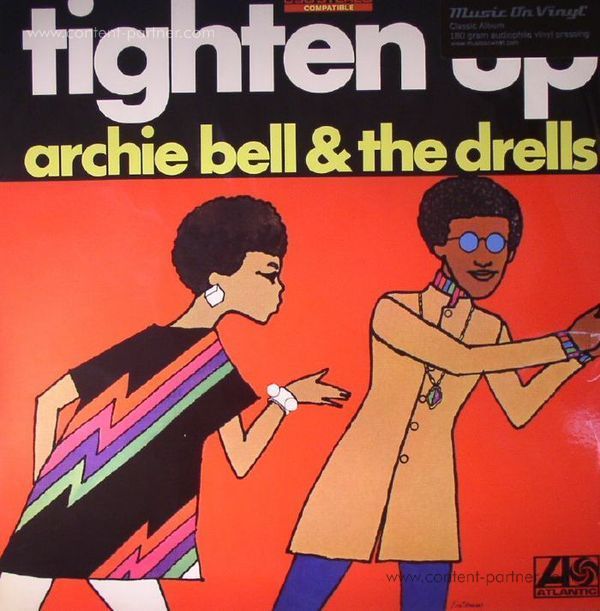 Beschreibung
Archie Bell & the Drells were one of the main acts on Kenneth Gamble and Leon Huff's Philadelphia International Records. The band's hits include 'Tighten Up' from their first album, 'I Can't Stop Dancing' (both 1968), and a slew more as the Seventies progressed.

The hit song 'Tighten Up' reached #1 on both the Billboard R&B and Pop charts in the spring of 1968. It is one of the earliest Funk hits in music history. The instrumental music for 'Tighten Up' had been developed by the T.S.U. Toronadoes in their live shows before and they brought it to Archie Bell & the Drells.

The phenomenal success of the single prompted the band to rush out their first album, which included the songs they had recorded in late 1967 and early 1968 with The Toronadoes. In 1969 the group recorded their first full album with Gamble and Huff, I Can't Stop Dancing.