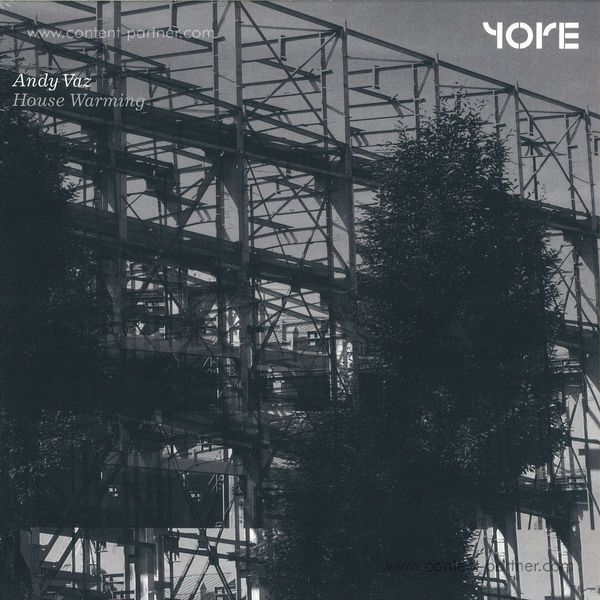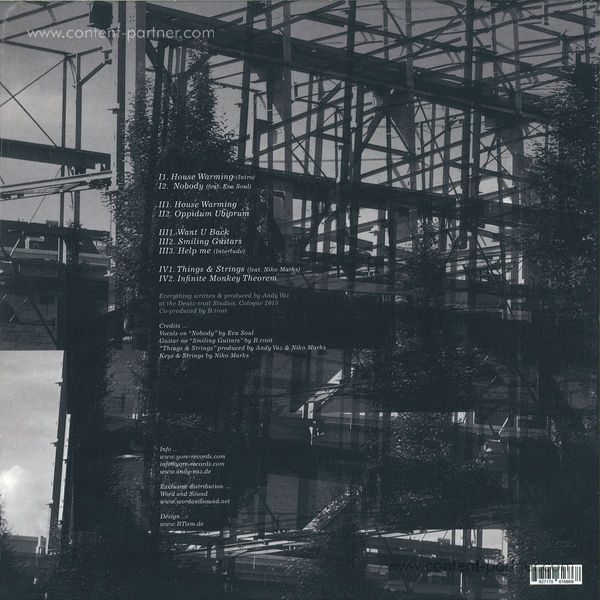 7.
Things & Strings (Feat. Niko Marks)
---
8.
Infinite Monkey Theorem
---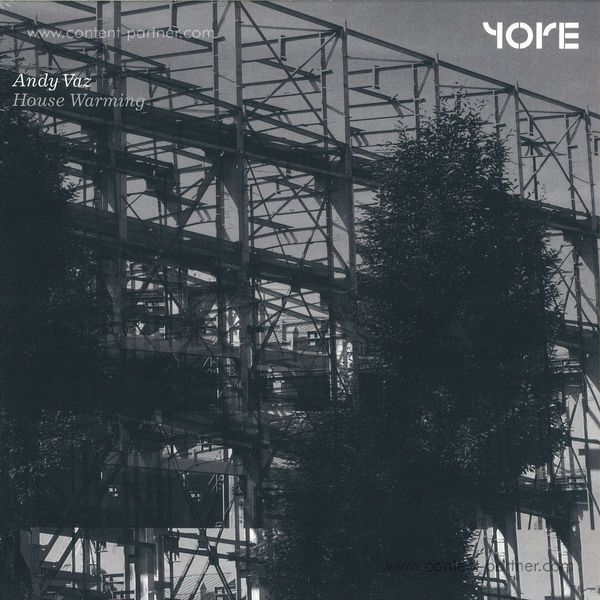 Beschreibung
With "House Warming" Andy Vaz returns with his 3rd full lenght album on his own Yore Imprint. Due to Andy's half Indian roots, he is lucky enough to owe a Beach House just outside of Mangaluru, South India in the State of Karnataka. - where most parts of the Album were written over a period of 6 months. In this totally isolated, entirely tourist free hidden spot, which had become Andy's second home over the past years, he found himself away from the usual routines of western life, to find himself in a position to simply sit down and create. The result is "House Warming". As the Title suggest's - think of house, sure and no doubt- but here on this album, thought all the way thru from beginning to end. The result then is House Music in all it's aspects: The Soulful, the deep and the raw or if you want - Deep House, Acid House, Garage/Vocal House - the joints range from downtempo, elektro and even hip hop beats. Oldschool you may think? Maybe in spirit, as entirely produced with analogue synths & the roland series from 808, 909, 505, 606 to the original 303, but used in a modern studio environment. Andy Vaz is someone who has been around long enough to know how to programme his very personal idea's into the music - without denying influences such as Detroit, Chicago and New Jersey, to create something that goes further than a simple reflection of the past. Deep isn't a genre, it's a feeling. A warm feeling most of all. Be invited to come and see if you'll find it here.