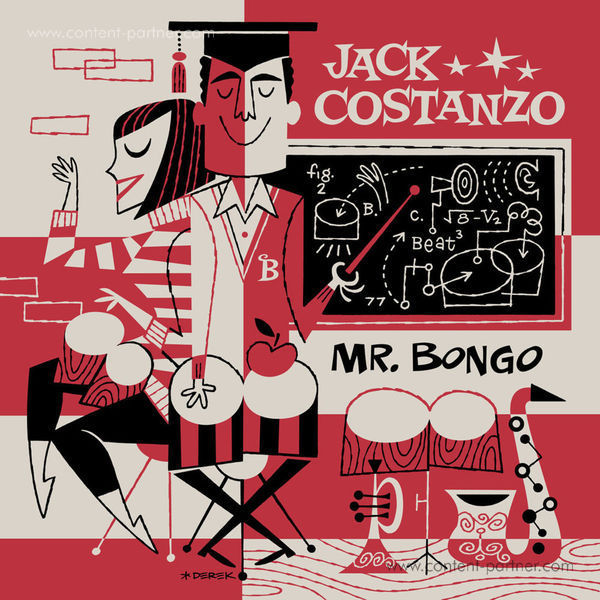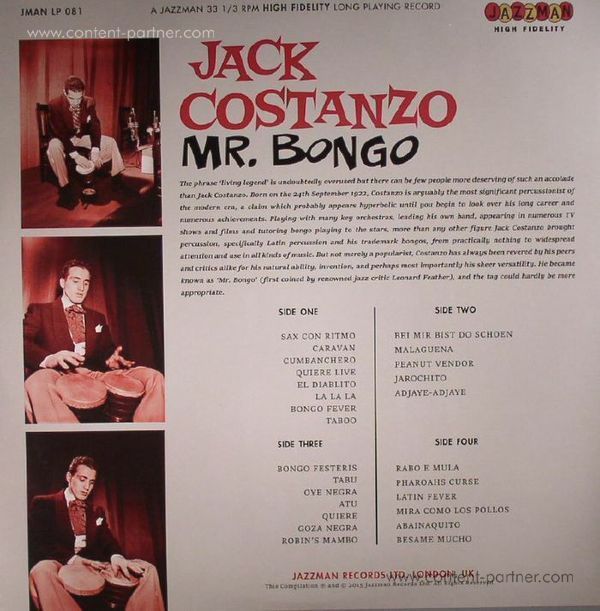 Um den Artikel zu bestellen bitte dem Warenkorb hinzufügen und zur Kasse gehen.
9.
Bei Mir Bist Du Schoen
---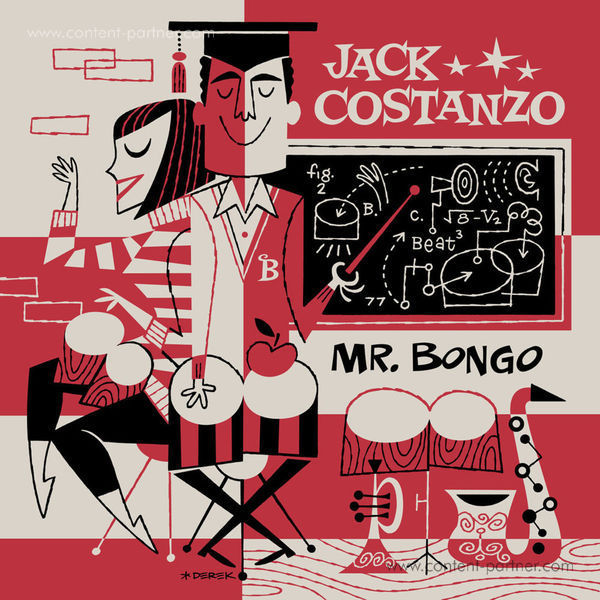 Beschreibung
26 RED HOT SKIN SLAPPIN' BONGO BASHIN' LATIN JAZZ N' MAMBO BANGERS - The phrase 'living legend' is undoubtedly overused but there can be few people more deserving of such an accolade than Jack Costanzo. Born on the 24th September 1919, Costanzo is arguably the most significant percussionist of the modern era. Playing with many key orchestras, leading his own band, appearing in numerous TV shows and films and tutoring bongo playing to the stars, more than any other figure Jack Costanzo brought percussion, specifically Latin percussion and his trademark bongos, to widespread attention. But he wasn't merely a popularist, he was in turn revered by his peers and critics alike for his natural ability, invention, and perhaps most importantly his sheer versatility. He became known as 'Mr. Bongo' (first coined by jazz critic Leonard Feather), and the tag could hardly be more appropriate.

Latin music and its influence in general is often criminally overlooked in music history, but as a white Italian American who rose to prominence playing Latin music at the height of the mambo craze of the 1950s, Jack Costanzo has probably even more neglected. But hopefully not for too much longer as this 23 track retrospective seeks to redress the balance and give him the special treatment his spectacular career deserves. Showcasing many of the musical highlights of his mid-50s peak and featuring extensive liner notes based on new interviews with Costanzo himself, 'Mr. Bongo' serves as a perfect introduction to the many who may not yet be aware of Jack Costanzo, as well as providing those who are already fans with the ultimate collection of his work.