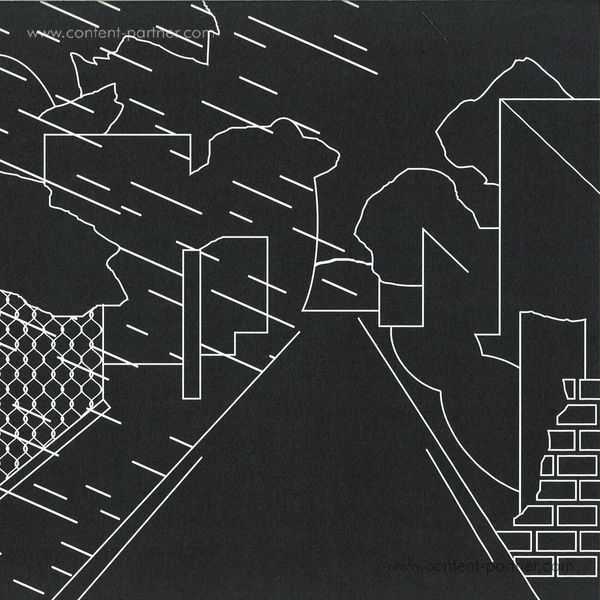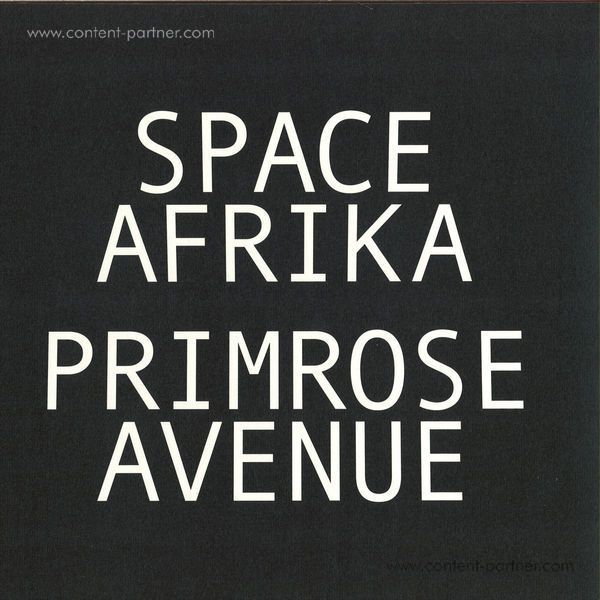 Um den Artikel zu bestellen bitte dem Warenkorb hinzufügen und zur Kasse gehen.
4.
The Sudden Walk (5:44)
---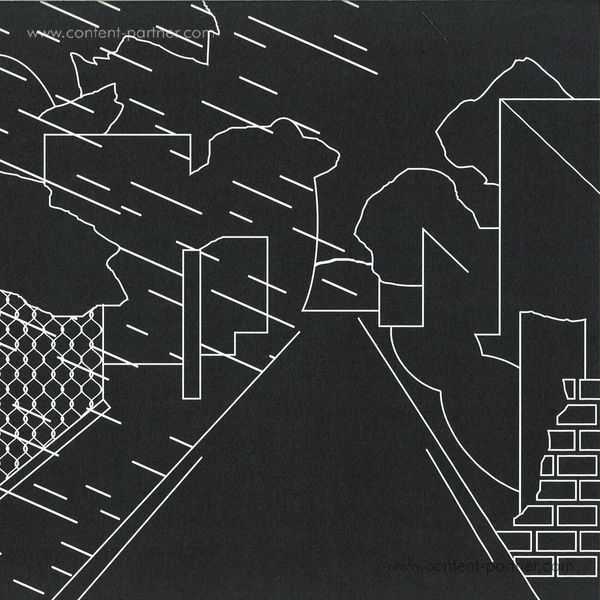 Beschreibung
Where To Now records are proud to welcome back Space Afrika, following their long sold out debut release 'Above / Below the Concrete'. This four track 12' 'Primrose Avenue' can be seen as a continuation of the themes and ideas explored on that debut, but pushes the Manchester duos palette of scorched inner city soundscapes, considered field recordings and rolling dubbed out techno dread further than ever before.

The record opens with 'Contemplation', the glassy surface you break through to reach the murky, sub-merged depths of 'Primrose Avenue'. 'Contemplation' stands as a shimmering and immense, mentally purifying preparatory reboot process.

'Resolutions' warm and spacious pads suspended, looping in the mix would be soothing if set apart from the swung beats and exhalations of gaseous metallic tremors. It's the music of a landscape that is simultaneously urban and aqueous, where odd melodic enquiries are posited through a pulsation of sound that possesses the curious ability to evoke both spiritual engorgement and utter desolation.

On 'On The Way' Home that strange shuffle Space Afrika create using percussion laden with lingering, hissing reverb wraps around a more upbeat pulse. The bass worms under a seriously jazz touched chordal workout that chimes with a similarly soul-hugging vibe sound as before. These elements, combined with the filters applied to the beats, give the production a quality that sounds like a preterit form of Drexciya's atmosphere-focused application of Techno.
The pace of 'The Sudden Walk' is set to beats that live by an irregular heartbeat and digital-sounding sideswipe, where generously mixed cymbals cut through haunting, fx shrouded concrete. This sonic architecture intrudes on the trancelike rhythm of the mechanical & robust drums, processed sounds of the city interrupt its interplay with the bell-like orbs of low-ringing chimes, perhaps signalling the final undoing of the cleansing process experienced at the record's beginning.