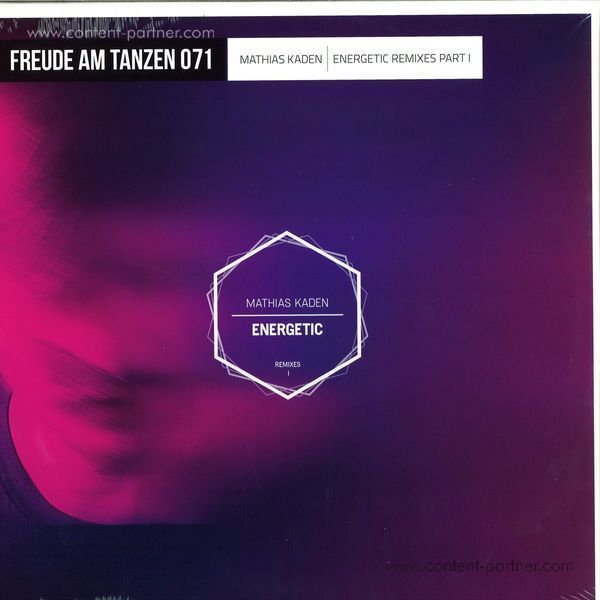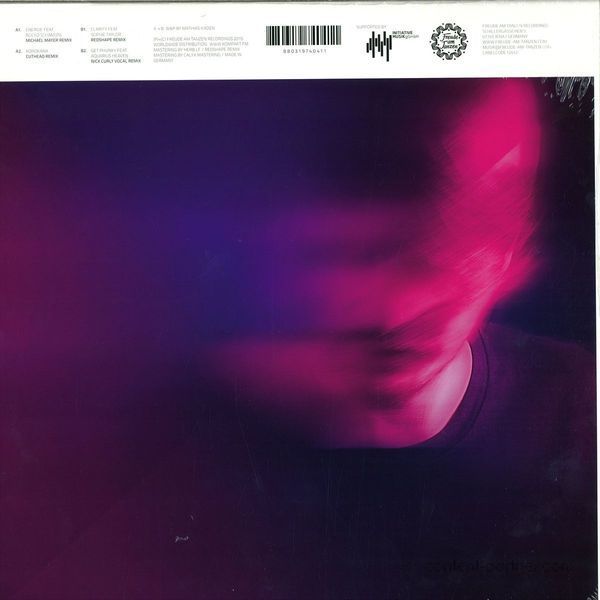 Energetic Remixes, Part. 1
Um den Artikel zu bestellen bitte dem Warenkorb hinzufügen und zur Kasse gehen.
1.
Energie Feat. Rocko Schamoni (Michael Mayer Remix)
---
2.
Korokana (Cuthead Remix)
---
3.
Clarity Feat. Sophie Taylor (Redshape Remix)
---
4.
Get Phunky Feat. Aquarius Heaven (Nick Curly Remix)
---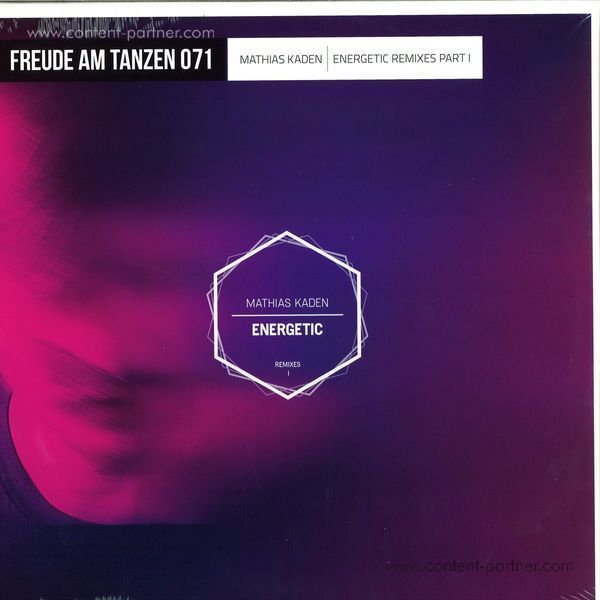 Beschreibung
As an ode to the energy of classical - characterized by warmth and soul - house sounds, Mathias Kaden's second album "Energetic" was received generously this summer by music criticism as well as by longtime fans and not least by dancers on the dancefloors around the world. Since that is where Mathias Kaden first performed his work live. Besides the excitement of the original tracks, there is however always the fascinating question in what way further 'greats' of this music will newly accentuate Kaden's tracks with their remixes, admix other nuances, break out in different directions.

The first part of this tonal extension can now be listened to. Furthermore, the selection could hardly be any more exciting: Kompakt hero Michael Mayer uses the plea for the effect of energy intonated by Rocko Schamoni as an opportunity to celebrate exactly this musical pure form. He educes a euph oria from the actually calm end of "Energetic", which one could only wish for on every dancefloor, by going far afield with regard to the synth waves.

Dresden's cuthead from the periphery of the uncanny valley notoriously likes to romp about at the crossovers between deep house, sould and hiphop. It is clear that "Koroka" as a starting point especially appeals to him. He grips the vocal samples and slightly grinds off the edges of the originals - in favour of a relaxed, dancing lightness in house music.

In contrast, Redshape gives the originally hovering anthem "Clarity" more edges and drive. Sophie Taylor's vocals insert skimped loops into the analogous acid inspired synth sounds of the Berliner. The statement of Sophie Taylor's desire for "Clarity" is definitely placed on a new level with this rawly left interpretation.

Finally, Nick Curly contributes the hypnotic and elegant minimalism of present house with his remix of "Get Phunky". The Mannheimer's tech-house swooshes by streamline-shaped, though not without Aquarious Heaven's distinctive words.